I spent two weeks in Umhlanga with my family last August and whilst we did manage to tick off a number of awesome things on our Durban Bucket-list, there is so much more I want to do on our next trip. This is a list of some of the best things to do in Durban with kids! I hope the snot-flickers and I manage to get to some of those we missed on our next visit. Take a look at our list, and please do let me know if we missed anything?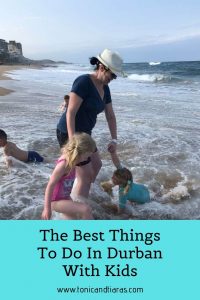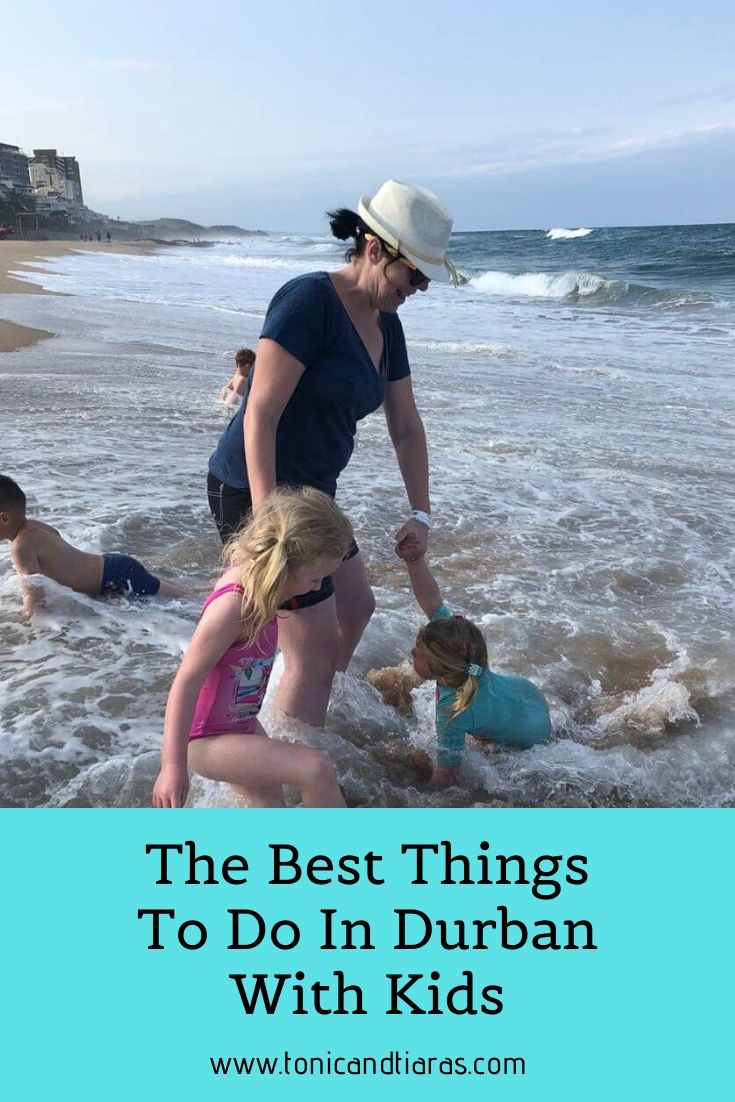 Stay at the Sibaya Casino and Entertainment Kingdom
Why not check what is happening at the Sibaya Casino and Entertainment Kingdom, part of the Sun International Group. We stayed over at this stunning hotel and had the best time at the Mercury Wine Festival. They have so many events and different entertainment options all the time. When you are visiting Durban, I would recommend you check to see if there are any shows on, and if so, do go and see them. Yes, I do love me some theatre.
Makaranga
With 30 acres of gardens to explore, the botanical gardens at Makaranga are a must. And explore them we did, after a quick snack and coffee at their lovely inhouse restaurant. When we were there they charged R50 for one slice of French toast which I hope they have since rectified. Everything else was delightful. The Deli was wonderfully stocked and yes, I did have to buy a few things.
They also offer picnic baskets to be enjoyed by the pool or you can have cocktails in the Library Bar. On the day we went they were hosting a baby shower and I do think it is the perfect setting for a function such as this. There was even a mini kids area. I would definitely venture back to the Makaranga. As well as the gardens, restaurant, play area, and the hotel itself, they also boast the largest collection of Zimbabwean stone art in Southern Africa.
Located just 15 minutes from Durban in the village of Kloof, a trip to Makaranga is by far one of the best things to do in Durban with kids. It's peaceful, beautiful and can offer a welcome break from the hustle and bustle of the main tourist attractions.
Visit uShaka Marine World
I always insist on visiting uShaka Marine World because, well, it is one of my most favourite places to visit (the aquarium part). I haven't done a day visit to the water park yet but I just cannot see how this wouldn't be fun.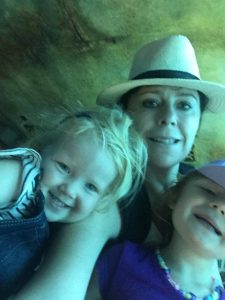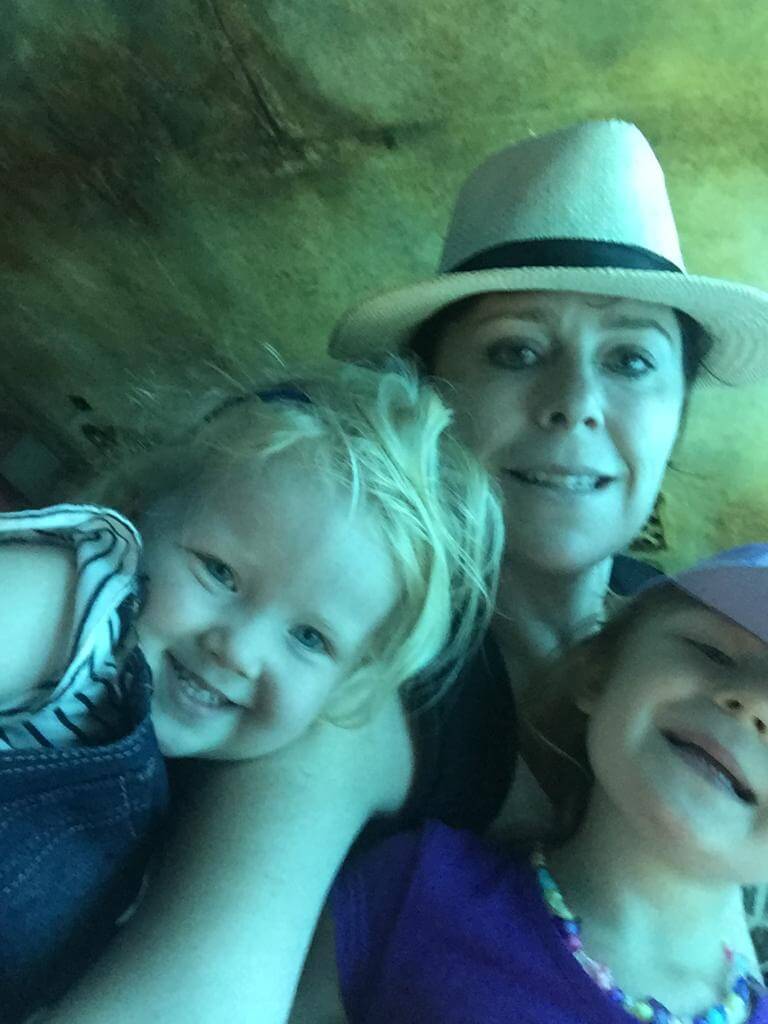 Take A Stroll Down the Durban Promenade
This might sound like an obvious one, but a walk down the Durban promenade offers so much these days. There's something for everyone from the more active activities to some fabulous restaurants. Here's a few ideas of things to do along the Durban promenade:
cycling
people watching
street food
rickshaw ride
visit mini town
Fun Family Entertainment at the Moses Mabhida stadium
The Moses Mabhida Stadium is more than just a sports stadium. Don't worry if you can't attend a big game or concert there, they have so much more to offer too. From their Sky Car & Viewing Platform and a tour of the stadium to a segway tour or, if your nerves can handle it why not give the Big Rush Big Swing a try. I'm not sure my stomach could handle it, but I think I'd like to try.
A Harbour Tour
The harbour tour would be another one for me to visit next time we go. Unfortunately, I have a husband who gets motion sickness so we haven't done this before. However, my cousin recommends this as she and her troop enjoyed the boating adventure.
There are a number of different companies offering harbour tours. If you have one you can recommend personally please do let me know for our next trip?
A few other things you must do when visiting Durban with kids
Crocodile Creek – Crocodile Creek was quite an informative outing when we went a few years back.
Flag Animal Farm – Flag Animal Farm is a massive highlight for the little ones and adults alike.
Dine at The Roma Revolving Restaurant – I wanted to dine at the Revolving restaurant but I had been advised by locals that it needs a bit of a revamp.
Food & Wine Festivals – I would recommend looking out for any Food and Wine festivals or Markets that are happening when visiting. Sadly we missed the Ballito Strawberry festival that was held at Cappeny Estates just outside of Ballito.
Lifestyle Centre's monthly food market also looks like it could be fun.
Durban Lighthouse
What is a trip to Durbs without a pic of the Lighthouse ☺ The promenade in Umhlanga has a park run and if that seems too much there is walking and chilling along the route with a variety of restaurants on offer.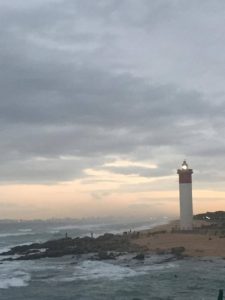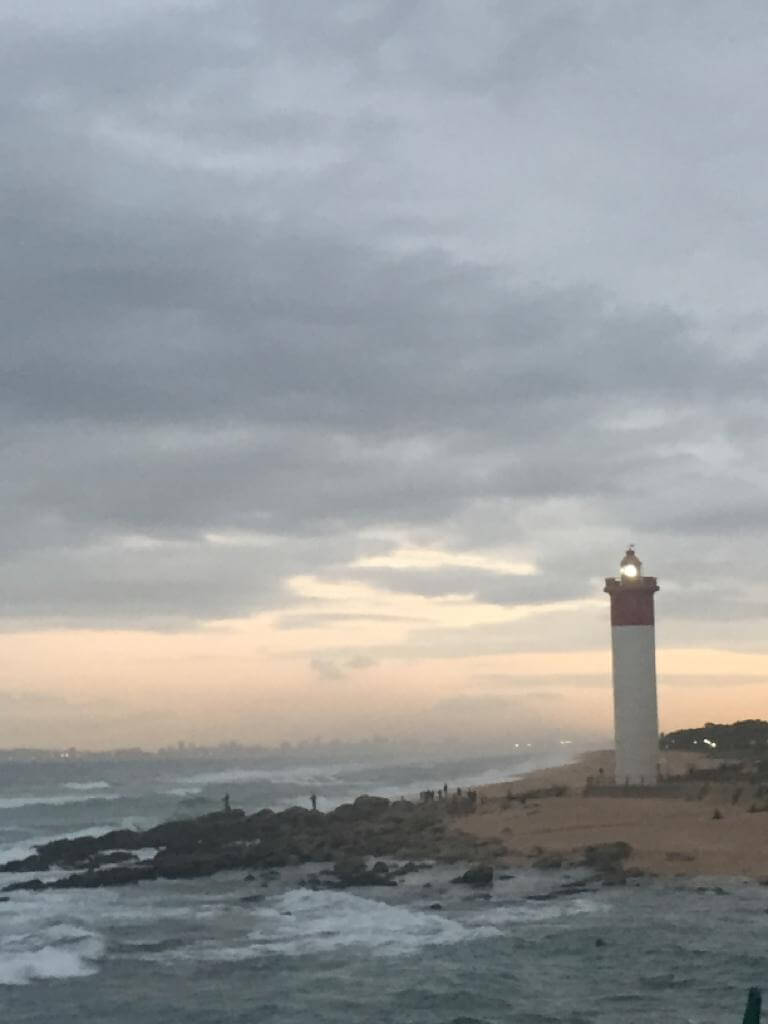 When in Durban, Go to the Beach!
Last, but certainly not least, a trip to Durban would not be complete without a trip to the beach. Maybe a few trips to the beach! Durban has some of the best beaches in the world, the kids love it, it's cheap, it's fun, it's full of sand! And it's fun, no really! Despite the sand, a day on the beach or a stroll along the shoreline in the late afternoon is a must when you are visiting Durban with kids.
Let me know in the comments which is your favourite beach to visit with kids when you are in Durban?
The fun for couples with no kids or babysitters will be posted when I descend to the coast for my annual Ladies Lupper. There is a lot on that bucket list to be ticked with them crazy ladies. ☺
Don't forget to Pin this post and share it with your mates.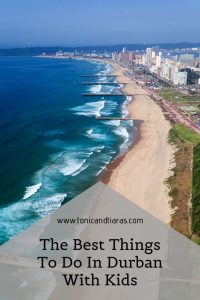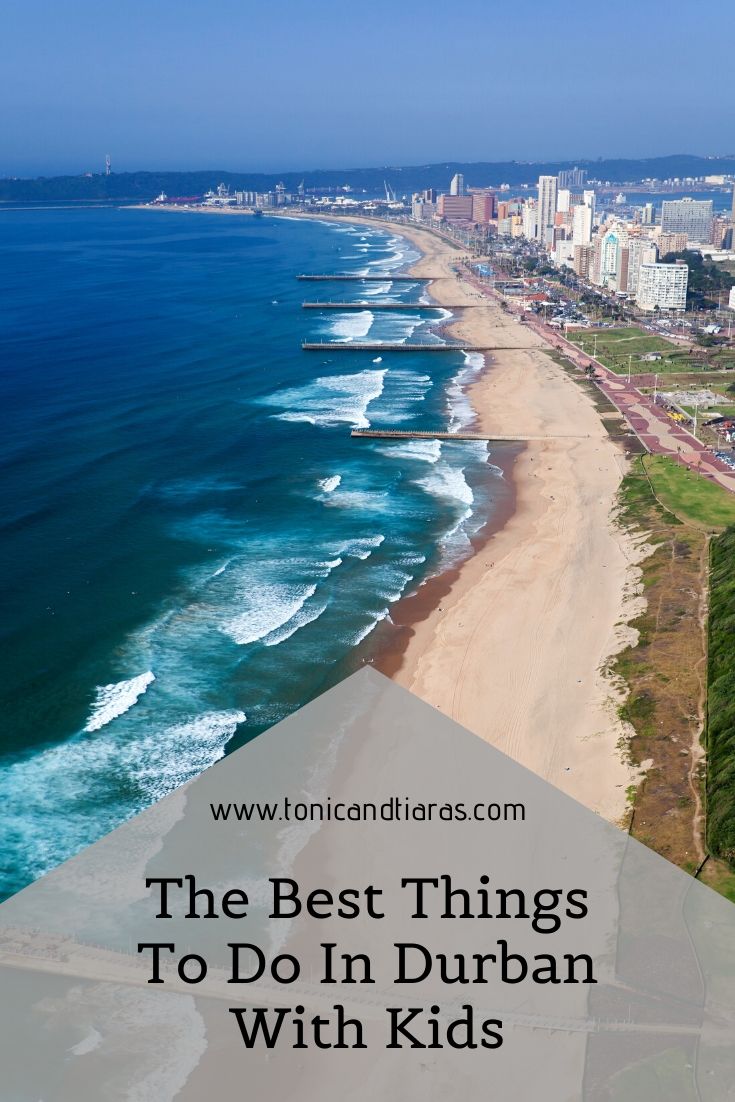 This post was edited by Blue Media Edit.