Parenting and Education are areas that I am quite driven to research and keep up to date with what the latest findings are. Some of my investigations lead to Toy Reviews and stumbling across brands I know or new ones. Enter LeapFrog Educational toys.
Whilst I find what works and doesn't quite work for my family, I hope it helps you and yours. I look at quality, value for me and what research is behind the end product. I'm also a sustainability nerd so I always like to see what a company does to give back.
STEM and STEAM
The buzz word is STEM (Science, Technology, Engineering and Maths) or STEAM (Science, Technology, Art and Maths) learning approach and I am investigating more into this educational aspect of learning. But it needs to start somewhere and so I begin with the basics of learning to read, shapes – the foundation and that is where I introduce you to the Leap Frog brand.
Take the LEAPFROG brand
I am a massive fan of the LeapFrog brand because it is my go to gifting guide, for friends and my family. The LeapFrog toys that were gifted to us over the years are still giving my kids joy. Especially their Pal Scout and Violet. We have one of each.
When giving gifts I guess there are 2 different approaches a fun and cool gift or the practical one that is needed and invokes limited squeals of delight.
Leapfrog toys have the ability to be both cool and fun, with squeals from kids and parents alike. I am talking from experience here.
Giveaway: The LEAPFROG Brand
Prima Toys had an event this year and with it we were able to see what is coming to stores or what has just been unpacked (that is for its own post). I was lucky enough to be asked to review a My Pal Scout and because my girls already each have their own Pal I was happy to do it and so Prima Toys has given the go ahead on a giveaway for two LeapFrog toys. That is correct TWO. Thank you Prima Toys 🙂
Drum Roll please I will be giving away one of each:
A Read With Me Violet and a LeapFrog Number Crunchin' Squirrel.
Leapfrog's Read With Me Violet is the Perfect Introduction to Reading!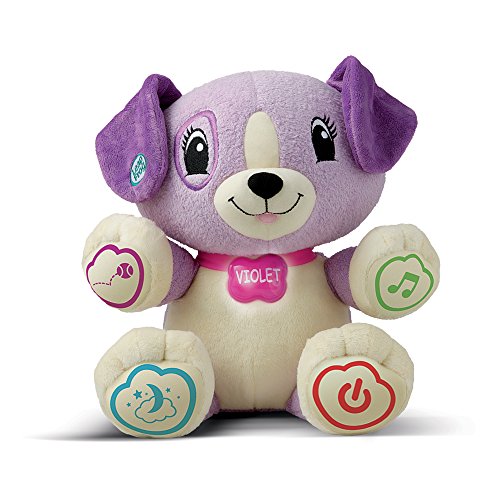 Watch your little one light up with LeapFrog's Read With Me Scout, a cute cuddly Puppy complete with a set of 5 colourful books that Scout can read to your little ones!
Scout responds to every pet, pat, hug and kiss—press a button on Scout's collar to start reading and pat his head to turn the page. Scout loves to sing, too! Switch into Sleepy Time Mode when it's time to snuggle and listen to relaxing stories and 8 minutes of lullabies.
Read with Me Scout is available at selected retail stores. Available in green and violet (Read with Me, Violet). Recommended retail price is R599.00.
AND that is not all …
LeapFrog's Number Munchin Squirel is an ideal introduction to numbers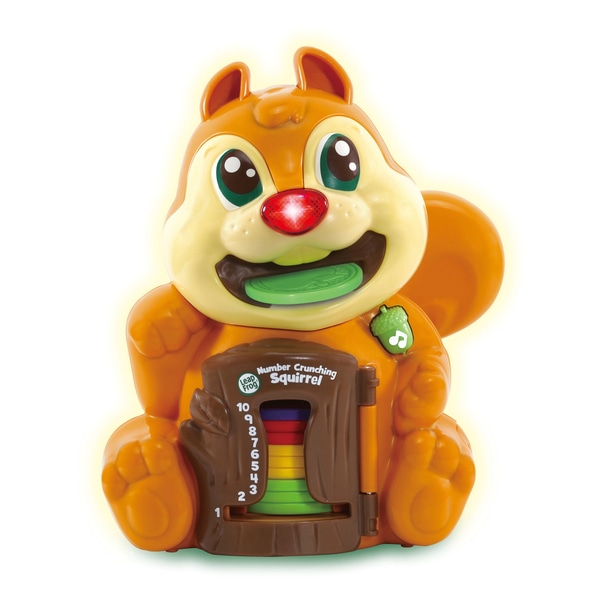 "The Number Crunchin' Squirrel™ offers a number of fun activities to build early concepts around numbers and sums. The squirrel challenges your child to count along and feed it different combinations of squirrel treats to make different sums. Playing with numbers in these fun ways can foster early math awareness and build math skills."


Clement Chau, PhD LeapFrog Learning Expert.
Recommended retail price is: R549.99 from good toy stores and retailers countrywide
How to enter:
Read the Competition T's and C's and follow the Rafflecopter giveaway advise
The prize is as follows: one Read with Me Violet valued at R599.00 and one LeapFrog Number Crunchin' Squirrel R549.99
The prize is as stated and no cash or other alternatives will be offered.The prizes are not transferable. Prizes are subject to availability and we reserve the right to substitute any prize with another of equivalent value without giving notice.
Winners will be chosen randomly by Rafflecopter (follow all the steps please)
This prize is only open to people living in South Africa
By entering the competition you confirm that you will bide by all the terms and conditions.
Good luck xxx