The second annual One Step at a Time Cancer Warrior Walk was held at the Johannesburg Zoo. The event was organised to commemorate World Cancer Day. The girls and I were present at the first inaugural walk back in 2018. So I jumped at the opportunity to be present at the second one.
Take It One Step At A Time
The One Step at a Time initiative came out of an undertaking in which five breast cancer survivors trekked to Everest Base Camp in 2016. Throughout their journey, the five women 'warriors' demonstrated the triumph of the human spirit.
Each year, World Cancer Day (WCD) empowers everyone around the world to show support, raise our collective voices, and take personal action to raise awareness of the global impact of cancer and increase understanding of prevention, detection, treatment and care.
Cancer Does Not Discriminate
We all have a story of how cancer has affected our lives. My own life has been affected by different types of cancer through the struggles of family and friends. The focus of this event was on breast cancer and so my husband and I dedicated our walk to our super spunky survivor friend, Keri Borrajero.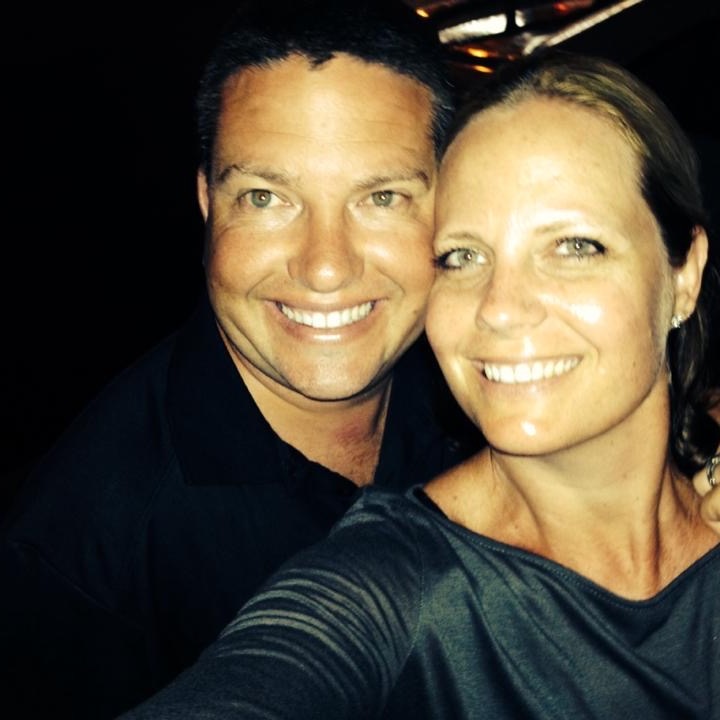 Cancer Warriors
Louise Turner, chief operations officer of the Breast Health Foundation, says that the One Step at a Time Cancer Warrior Walk and Wellness Village aim to pay homage to, and express solidarity with 'cancer warriors', those who are fighting, or have fought, cancer. #IAmAndIWill is the official hashtag so use to follow the event and to see everyone's stories and feedback on social media.
More than 100 000 South Africans are diagnosed with cancer each year. World Cancer Day is the ideal opportunity to raise awareness about this disease. Walking is an ideal form of exercise that can be enjoyed by survivors, their families and supporters.

Louise Turner – Breast Health Foundation
The Breast Health Foundation advocates wellness. The event highlights the important role that exercise can play in supporting long-term health.
The event was made possible by the generosity of long-standing supporters of the Breast Health Foundation. These include Novartis, Phakamisa (an AstraZeneca Health Initiative), Lancet Laboratories and Netcare.
The Warrior Walk
The One Step at a Time Cancer Warrior Walk had a great turnout considering it was one of the more colder and wet weeks we have experienced in January. The girls were both full of flu so they couldn't come with this time. So my husband and I headed out early to take part in such an emotional walk and tribute.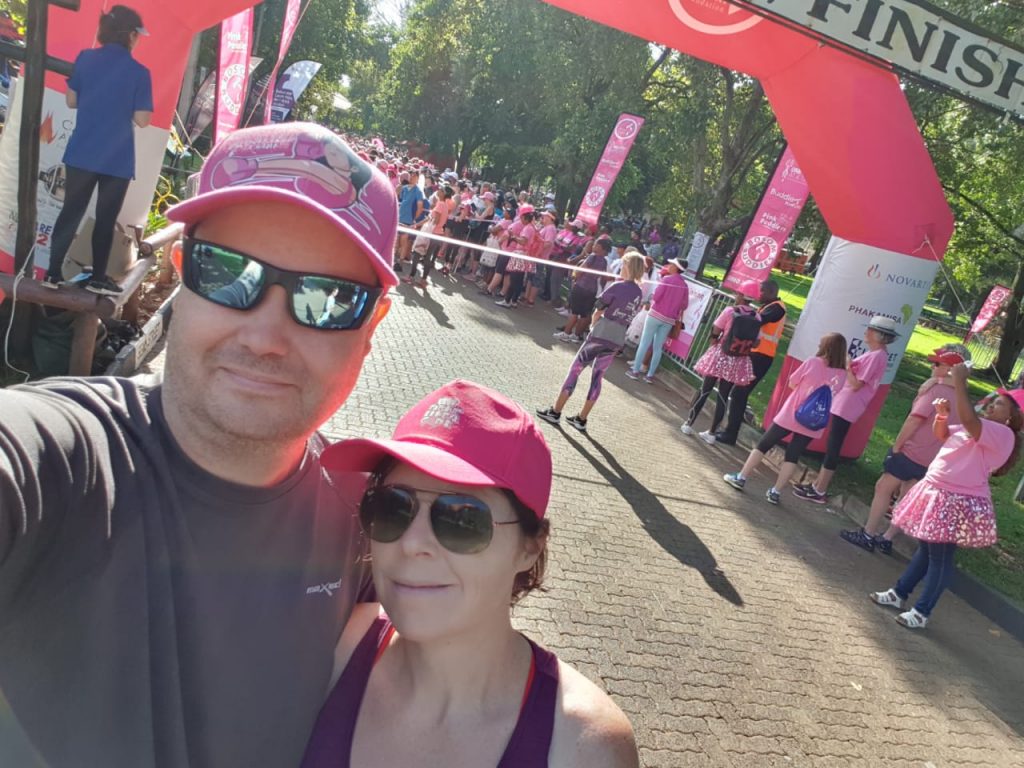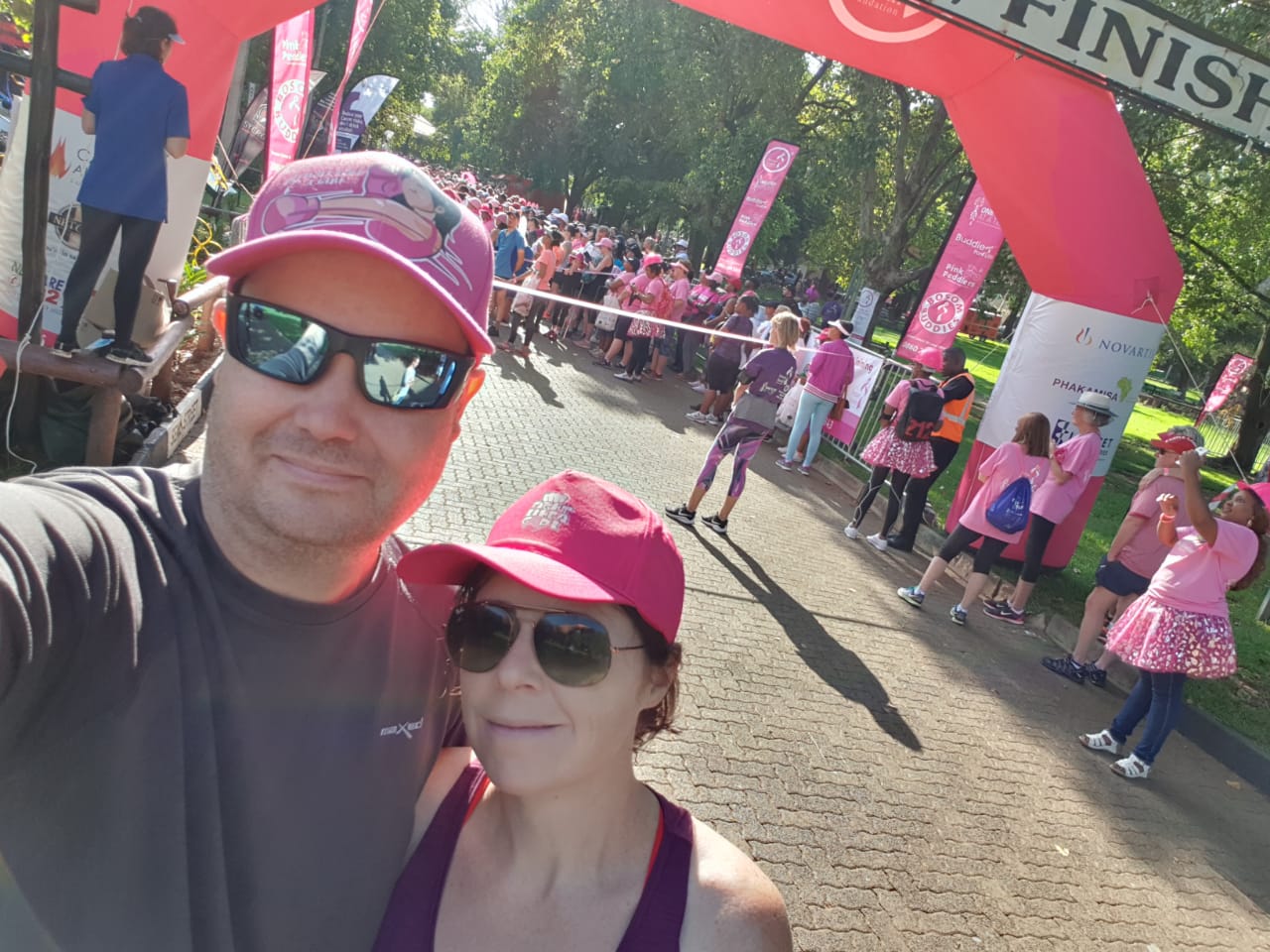 Before and After
Before the walk started there was a fun warm up session which definitely created an even more festive vibe. It was all very pink!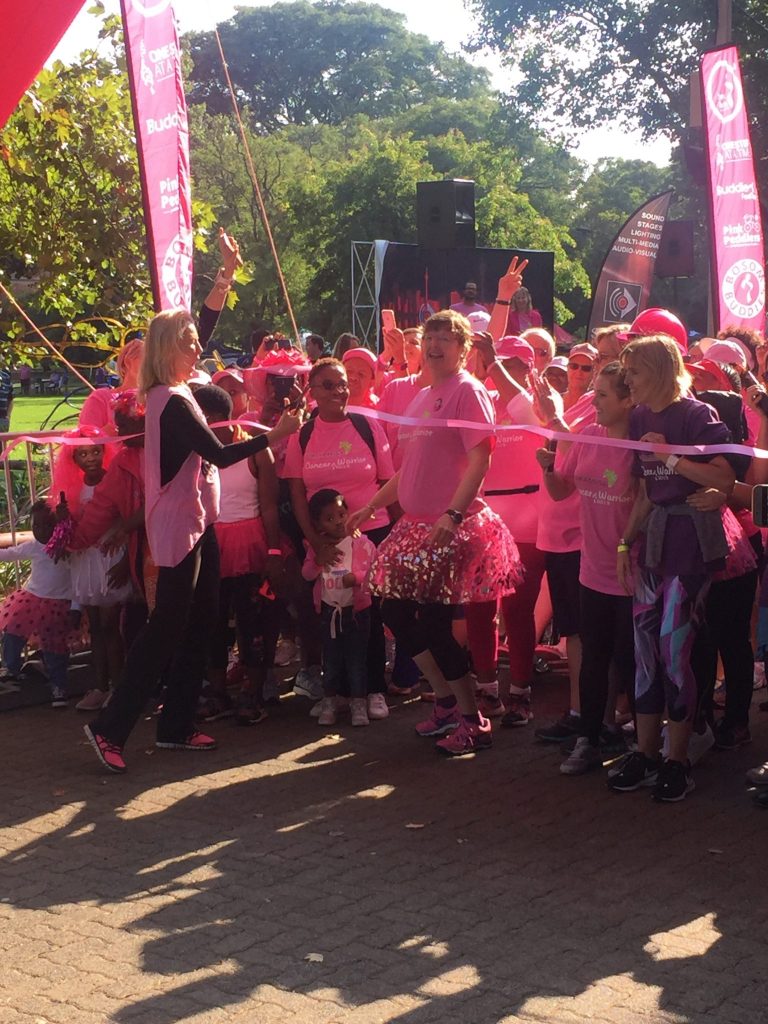 I thought the playlist for the event was quite beautiful. When I asked the organisers about it I was told that the songs had been submitted by different support groups. Each song represented the survivors and fighters from the the different support groups.
After the walk we visited the Wellness Village where we were able to get further information on Cancer and wellness. We entered a raffle draw, and enjoyed food trucks. We got a chance to express our support for the Cancer Warriors.
It really was a joyous day out, a great morning out for families and friends. The best part for me was that I got to be part of something amazing.
If you want to send your support you can email [email protected] or message @BreastHealthFoundation on Facebook. Follow them on social media: Facebook | Twitter |Instagram |
Website: https://www.mybreast.org.za
As I type this my eyes well up. I use my blog to highlight charities and causes that mean something to me. I still have dedications to write about of friends who are fighting the Big C, or friends who have passed on. They truly are cancer warriors. This was not my first walk to highlight Cancer nor will it be my last.
---
Post edited by Blue Media Edit