When life … okay let me rephrase that. If Yolandie from a Zesty Life throws you an opportunity to go to Carlton Hair in Hyde Park and get a makeover, do you even think about it?
Nope. There is no thinking. You always say, "Yes."
And so I invite you on my Hair Makeover day that, as I type this, still feels surreal.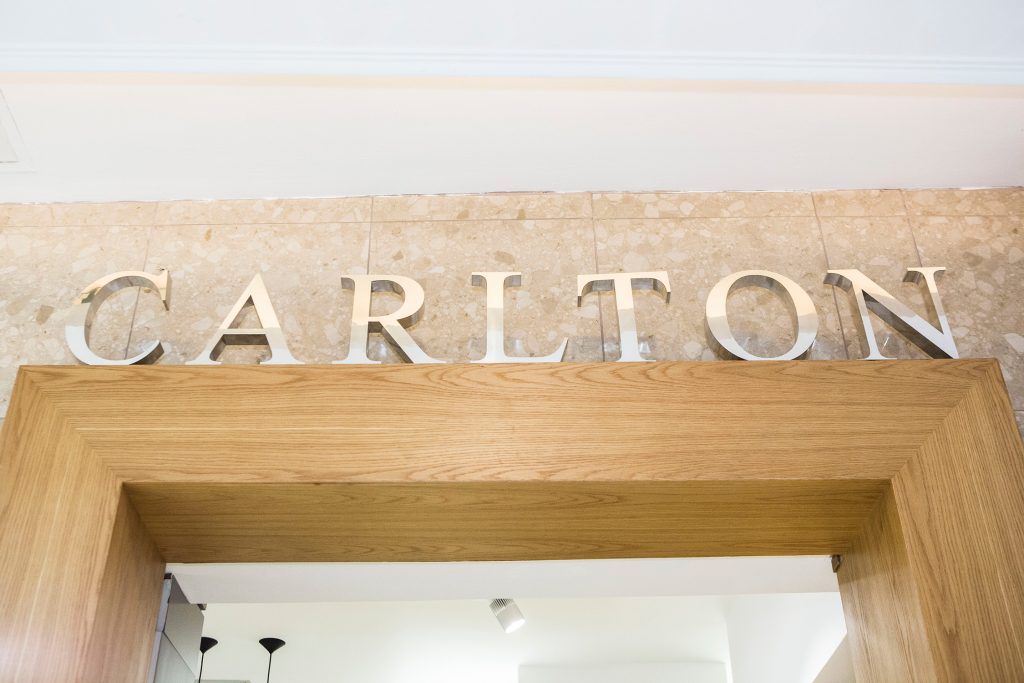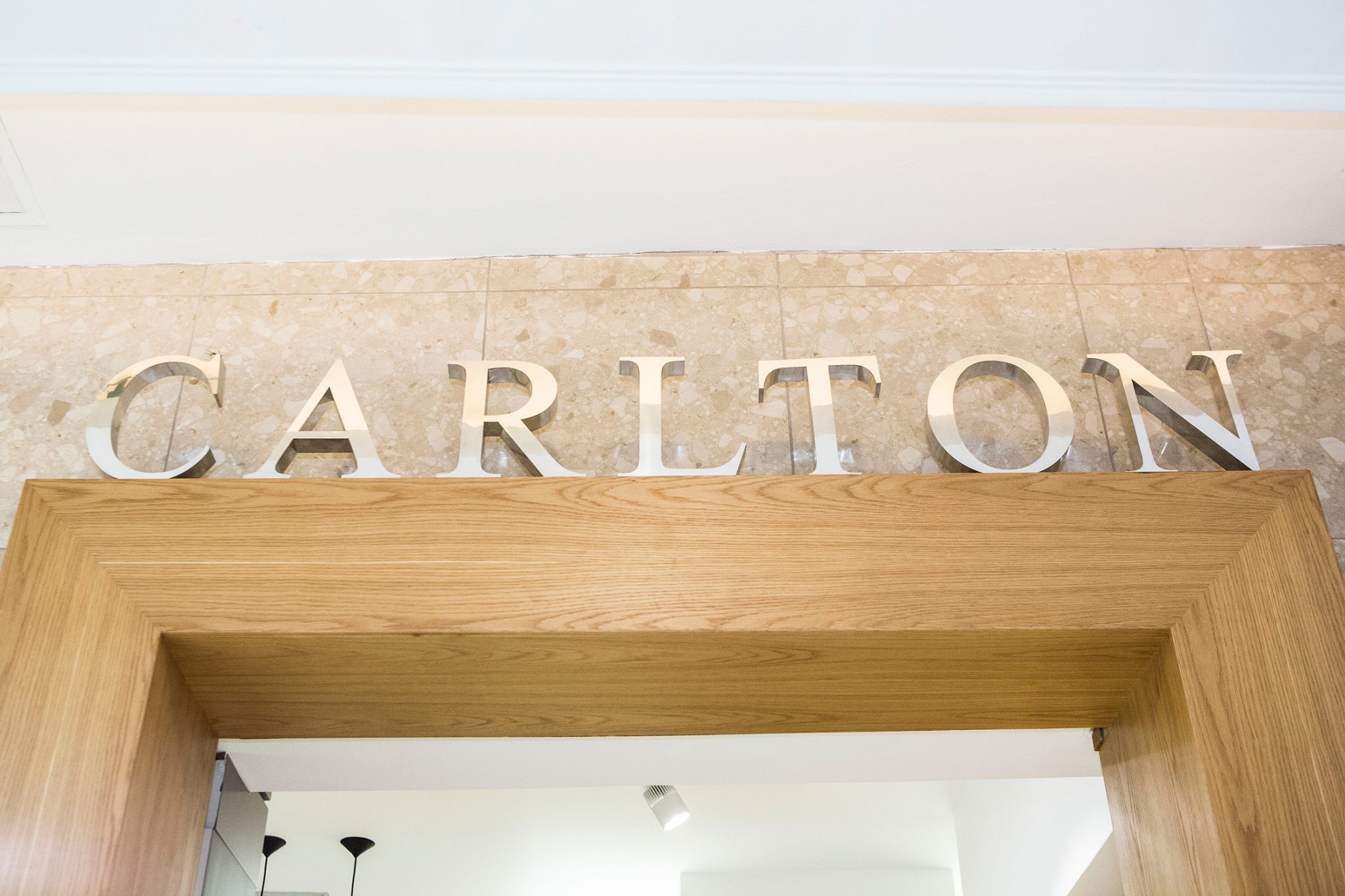 Makeover Mondays Should Be A Thing
Mondays should always be about makeovers and self indulgent fun. As I headed to Hyde Park not quite sure what I had gotten myself into, I knew that it was going to be an experience of note.
I was introduced to my stylist: Fateemah M. And so began discussions between her and David Gilson with fellow stylists about the way forward with my style and hair.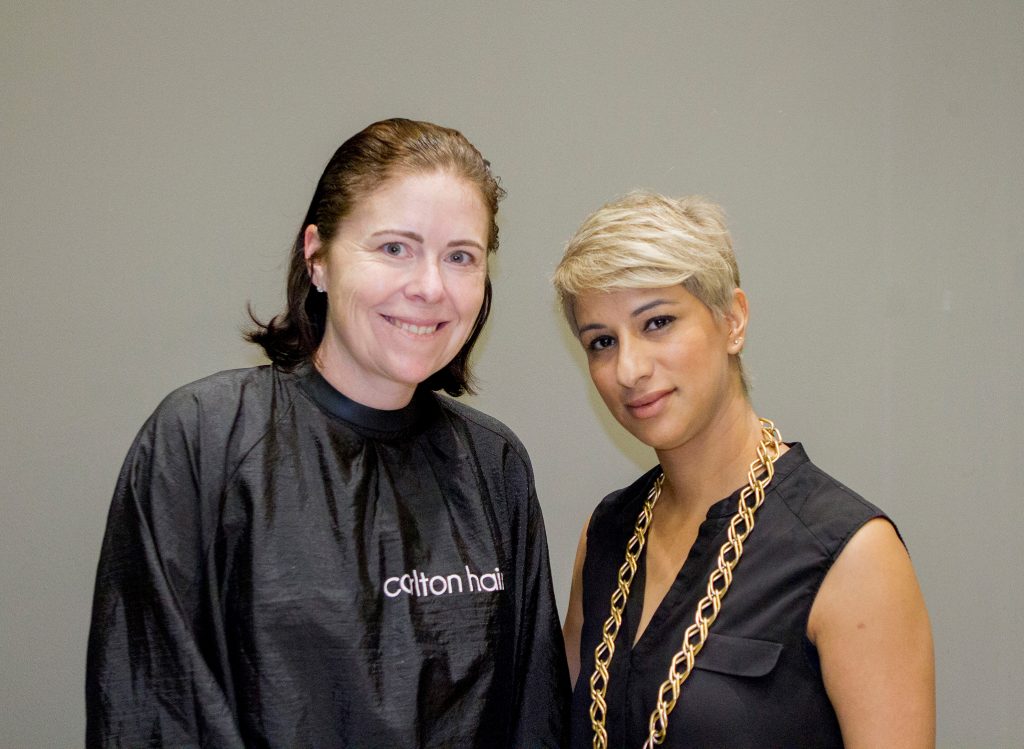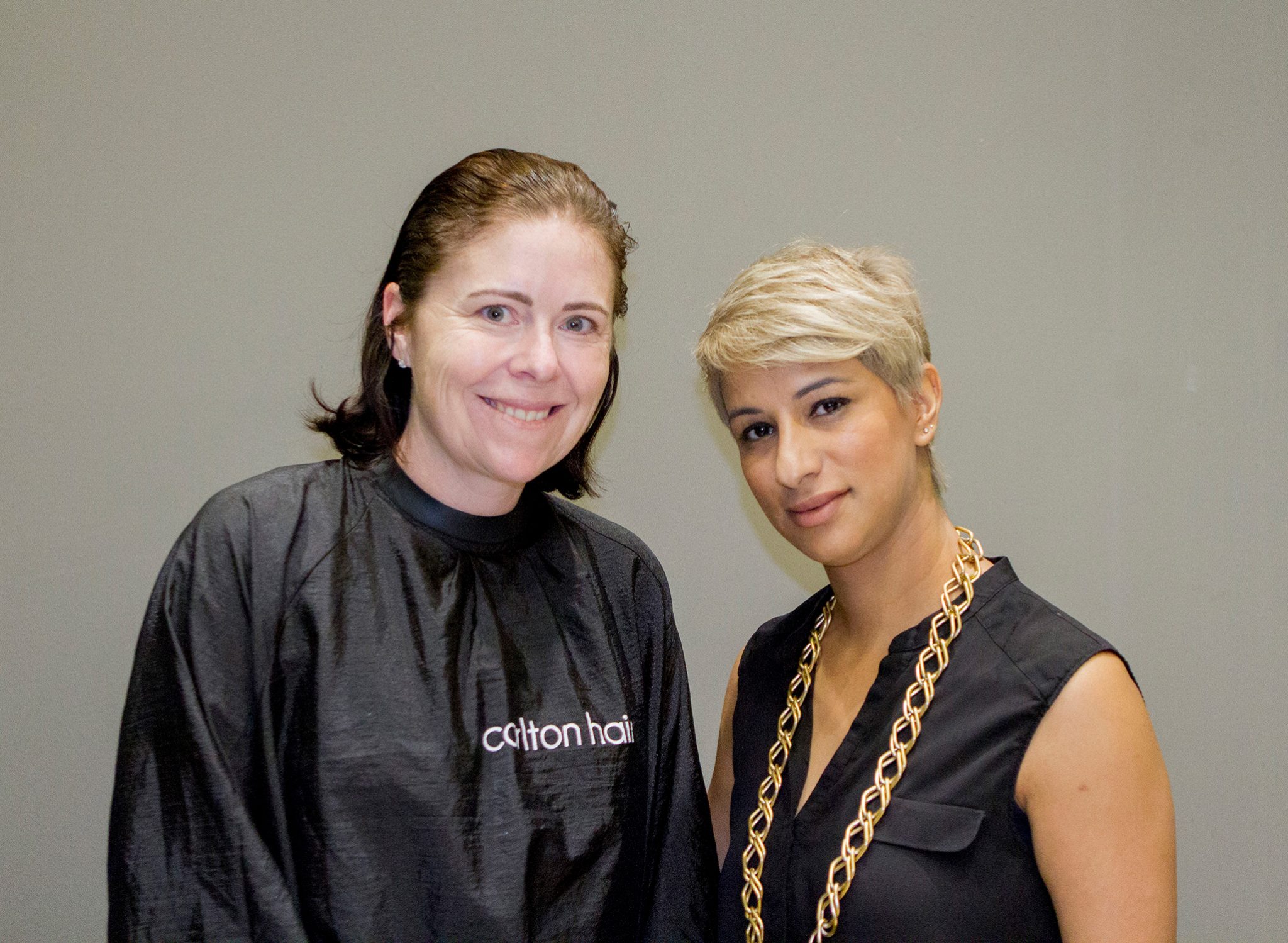 There was the mandatory before photo.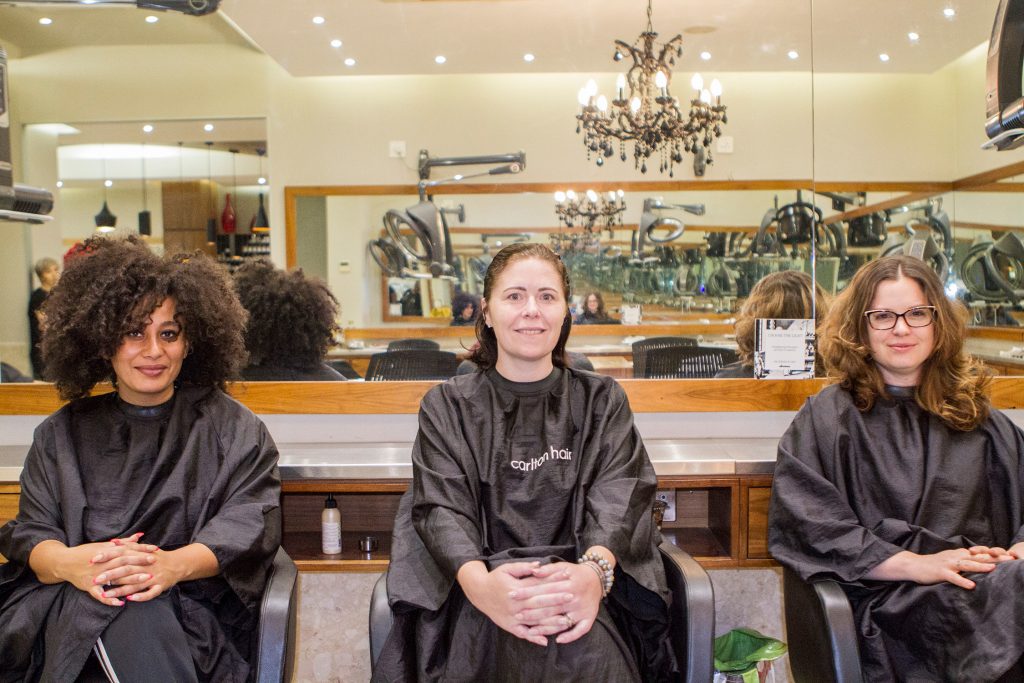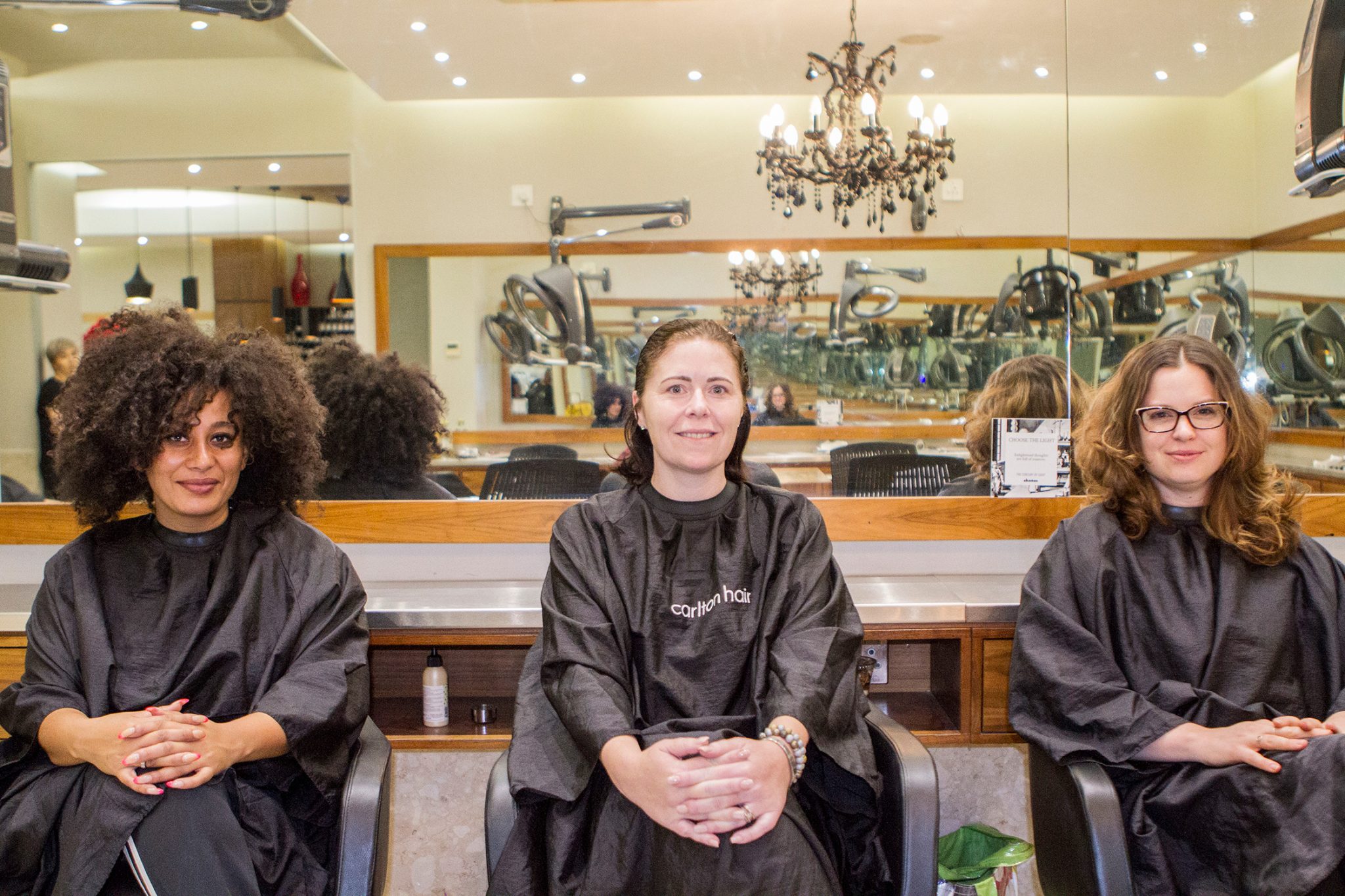 It Was Not Up To Me!
A few weeks prior to the event, a discussion took place between my husband and I, and it went something like this:
Hubster: "Stand your ground, do not be bullied. When asked let them know what you like and dislike when it comes to hair."
Me: "Of course I will stand my ground. Nobody will tell me what to do."
Fast Forward
Here I was sitting and being surrounded by the stylists.
Stylists: "What do you prefer for your hair, what did you have in mind? Would you like us to give some advice?"
Me: "Do whatever you want if you think it would be okay. Just to keep the length to tie up."
Oops.
My hair colour makeover begins.
And so began a fun filled day with three fellow bloggers, all with our very different styles and vibes. We each individually embraced our #aZestylifeHairMakeover
Because of the lifting there are different tones which means deeper roots to the end. It takes time and skill to get the seamless look. The last thing anyone wants is stepped colours in your hair length, unless that's what you're going for of course. The reason for the colour is that it is new colour, daring and different to accentuate the eye colour.
Hair Botox Is A Thing Too!
Hair therapy colour locking and smooth treatment. This is the new "botox" for hair" treatment.
The after hair care recommendation is SA Davine Hair. Go check out their amazing range and their ethos on hair products. you will love it. And the best part is that it's really reasonable when it comes to the pricing of their products.

The "During Hair Makeover" Action Shots
The hair needs "lights, camera and action!"
Back to life, back to reality.
As we finished up and headed back to real life, I did feel slightly guilty because there is always the over analysing guilt when something good happens, especially for moms. I say "slightly guilty" because I do not regret anything. It was worth every second. I got to share a space with amazing bloggers, talented and creative stylists, a skilled makeup artist and an awesome photographer .
I was a bit concerned that my bob would make my face look chubby. All silly concerns in retrospect when you give up control and let the professionals do their job, the job of making you look and feel fabulous.
Life continues regardless, but embracing it sporadically with an experience/makeover is oh so necessary.

Chanene Ablett – Tonic & Tiaras
Cue the Reality Show Finale of "Where are they now?"
Chanene has since started hydrating her skin on advice from the makeup artist. She no longer resorts to her usual mom ponytail and still feels fabulous as her hair manages to look stylish even with her futile attempts at styling.
A shout out to the following people for making it all happen.
HYDE PARK CORNER SHOPPING CENTRE. Address: Shop UM57, Jan Smuts Ave, Hyde Park, Johannesburg, 2196

HAIR STYLISTS
David Gilsonn Stylists and Team 011 325 4916 or check out their Facebook or Instagram account to see some more examples of their brilliant work.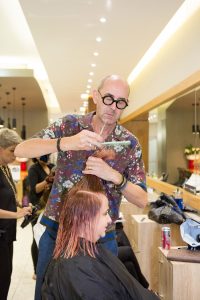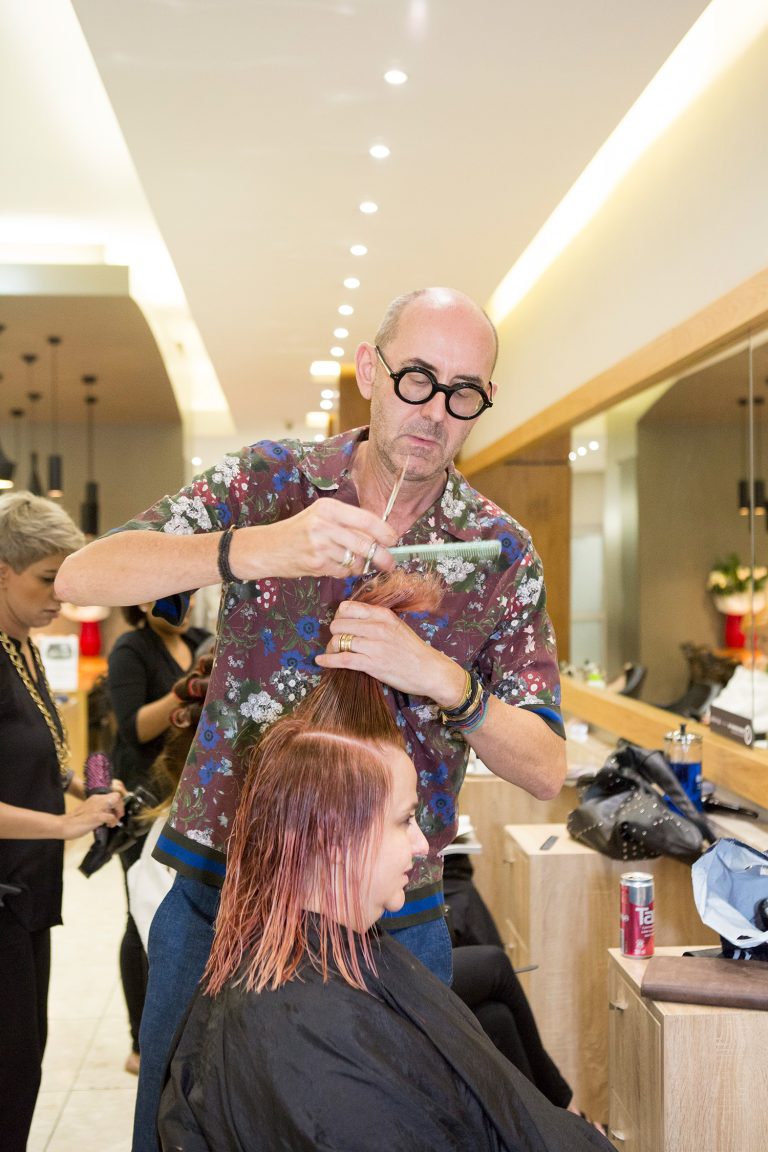 BLOGGERS:
You can find this lovely lady on all the social media platforms.
This talented lovely lady is on all the social media platforms and I am heading to her pinterest board.
Bronwyn Abrahams (Queen of Jozi)
This lady is truly a Queen – go check her out.
PHOTOGRAPHY
I need to get more behind the scenes photos of the lovely Hanneri, who managed to make everyone feel so chilled.
You can call her on 082 391 2018 or find her on Facebook you will find her under @HanneriDeWetPhotography. Do yourself a favour check out her portrait pictures.
MAKE-UP
Kirsten Maarschalk Tel: 071 600 3861 or email at [email protected]

With her passion of skin and beauty this lady gave me the most helpful and wonderful advice that I have followed through with. And did you see my eyes? And did you see all the other lady's make up?
To follow our adventures please check out these hashtags on social media:
#aZestyLifeHairMakeOver
#MakeoverMonday
Disclaimer: I was gifted this experience in exchange for my honest review should I have decided to do one. All thoughts and opinions are my own.