This past Friday my family and I were gifted tickets to Marvel Universe Live. Marvel and Disney feature strongly in our house and so the girls really were beyond excited for the show.
The show started at 8 pm and both my girls had been threatened with "no show" the whole week if they didn't behave. With that said, they really didn't know what to expect.
Since we went to the show, I have chatted to a few people this past weekend who were all interested to find out my honest review. I thought I would share it on here. That way I can give you all a heads up without giving away any spoilers, so you know what to expect.
An action-packed live stage event.
Do yourself a favour when you get there. Take a picture of you and your family and post it to twitter using the hashtag #MarvelUniverseLive. You can get your pictured streamed on the big screen before the show. We got a massive kick out of it. Okay, okay, I see 'we', but I'm talking about me. I did.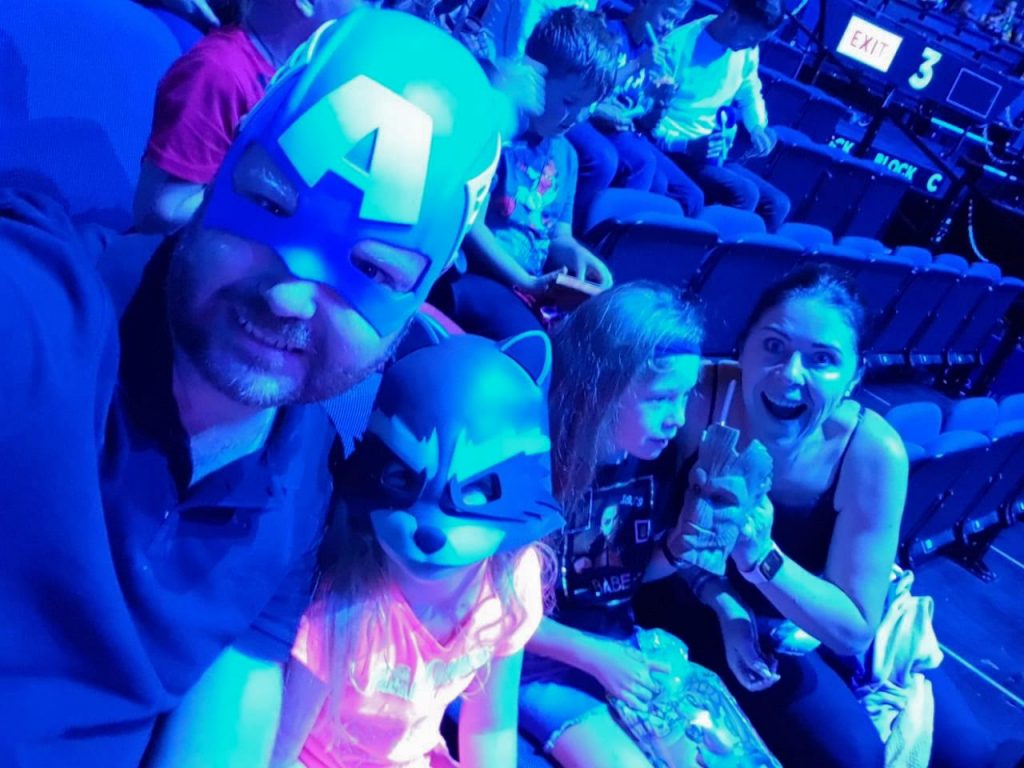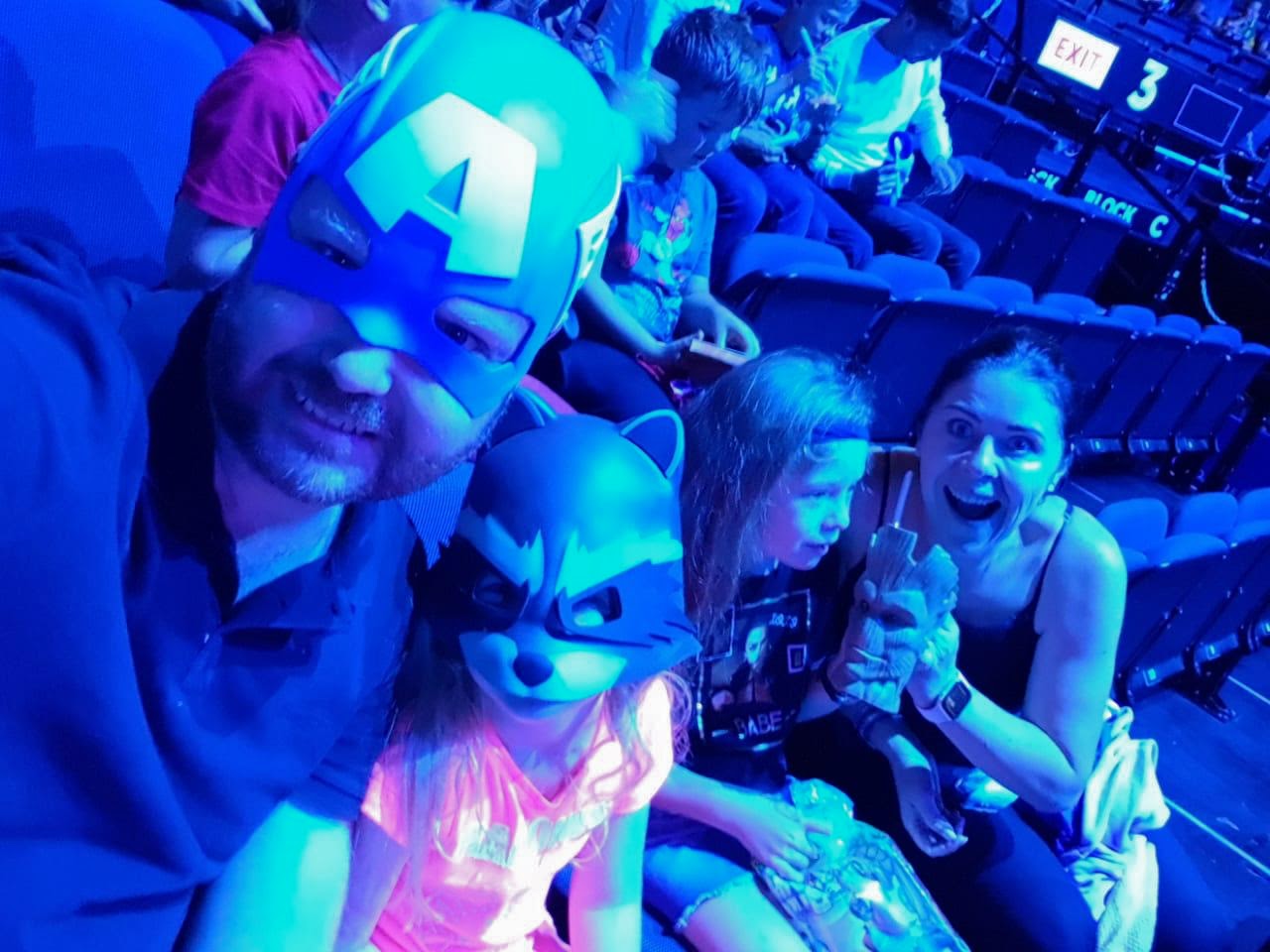 Marvel Universe Live is basically theatre but with a pyrometric display. The whole thing leaves you impressed and occasionally a bit jumpy (me talking about me again, the girls loved it). This is especially true of the scene when they re-enact out of this world shooting and effects. The stage, the casting, the effects and sound are all the reason Disney does so well at whatever they do.
The hubster took about 20 minutes to really get into the show. I am sure it had more to do with the small blonde one taking a bite of her frozen ice and spitting it out on the lady sitting in front of us. Other than that though, he thought the character that played Peter Quinn could have been more built. I personally saw a Ryan Gosling lookalike.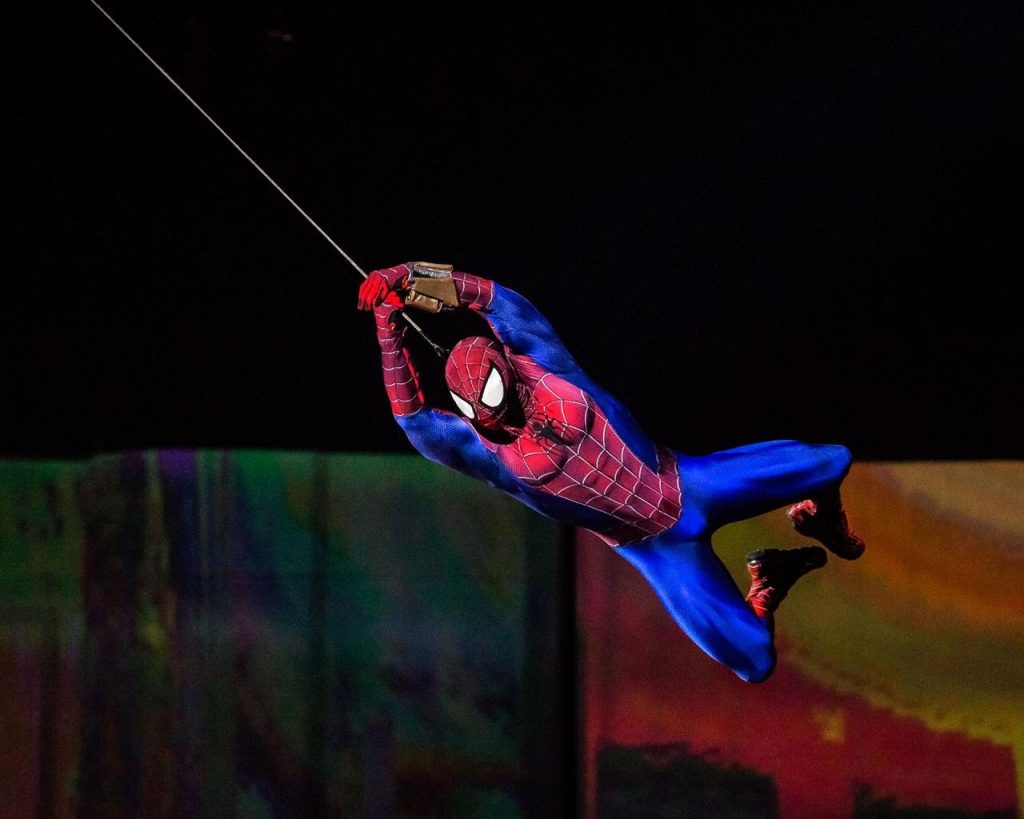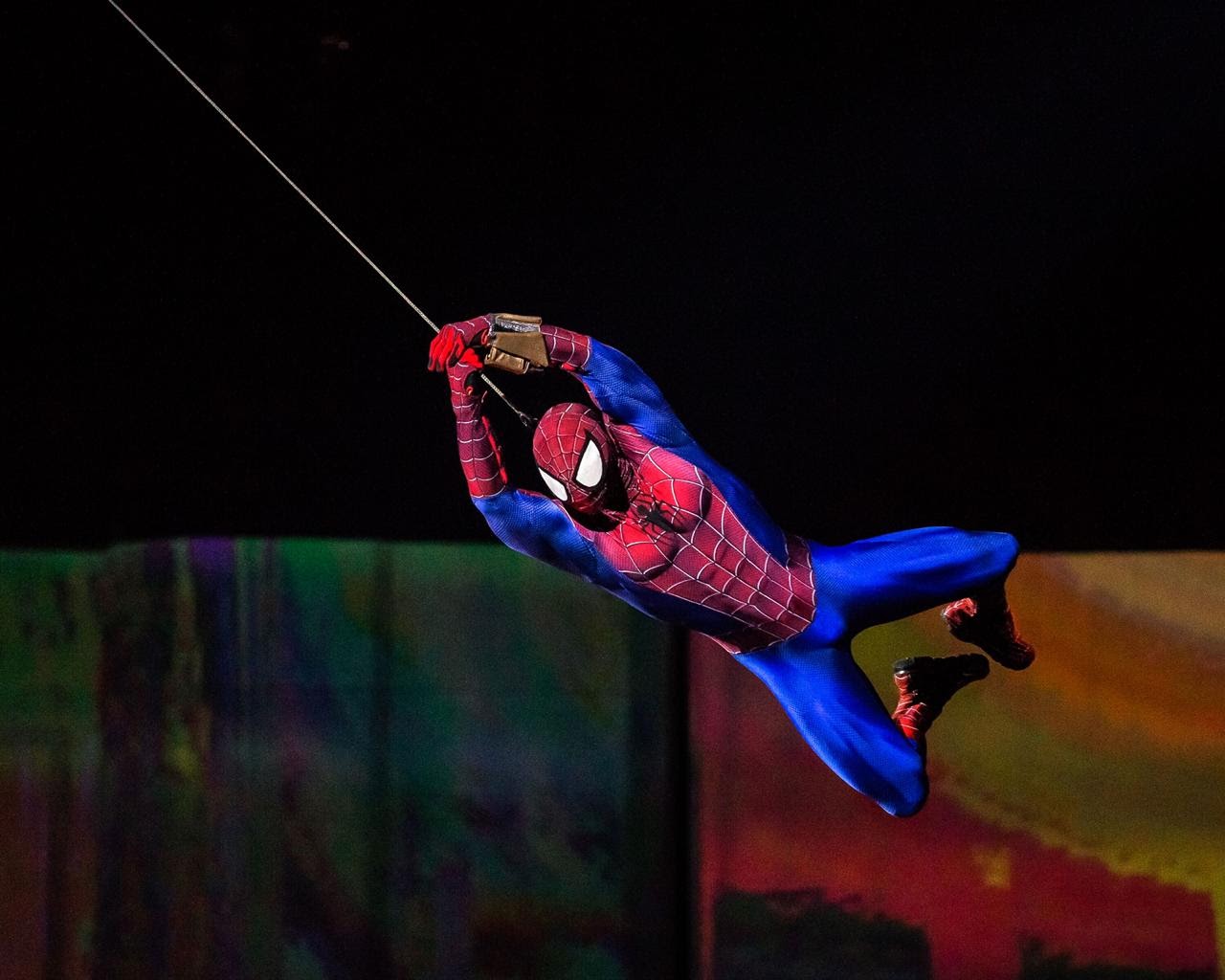 Miss T typically has an early bedtime. She's even been known to fall asleep on the floor whilst we went through airport security in Australia. However, this time, Miss T did not sleep as she did not want to miss one little bit.
The show lasts for 1 hour 45 minutes with a very short interval.
What's The Damage?
During the interval, they do walk around selling the novelty themed merchandise, but they are not in your face, which was much appreciated.
Expect to pay approximately R120 for a novelty popcorn or slush. My girls didn't like the slush, it was more a frozen ice. However, they are super chuffed with their Groot heads. One of the novelty themed candyfloss was a Captain America cap, Rocket (the Racoon from Guardians of the Galaxy) and Spidey.
I must say my girls were a bit annoyed there weren't Girl Character options (More stuff for girls please – #GirlMomsMeetUp!) but they still wore their chosen one of those that were on offer.
There were doughnuts, and other snacks and cold drinks available if you didn't want to buy them. I chose a marvel themed water bottle so yes, I am a sucker when it comes to merch and buying all the stuff. I regret nothing.
Final Thoughts on Marvel Universe Live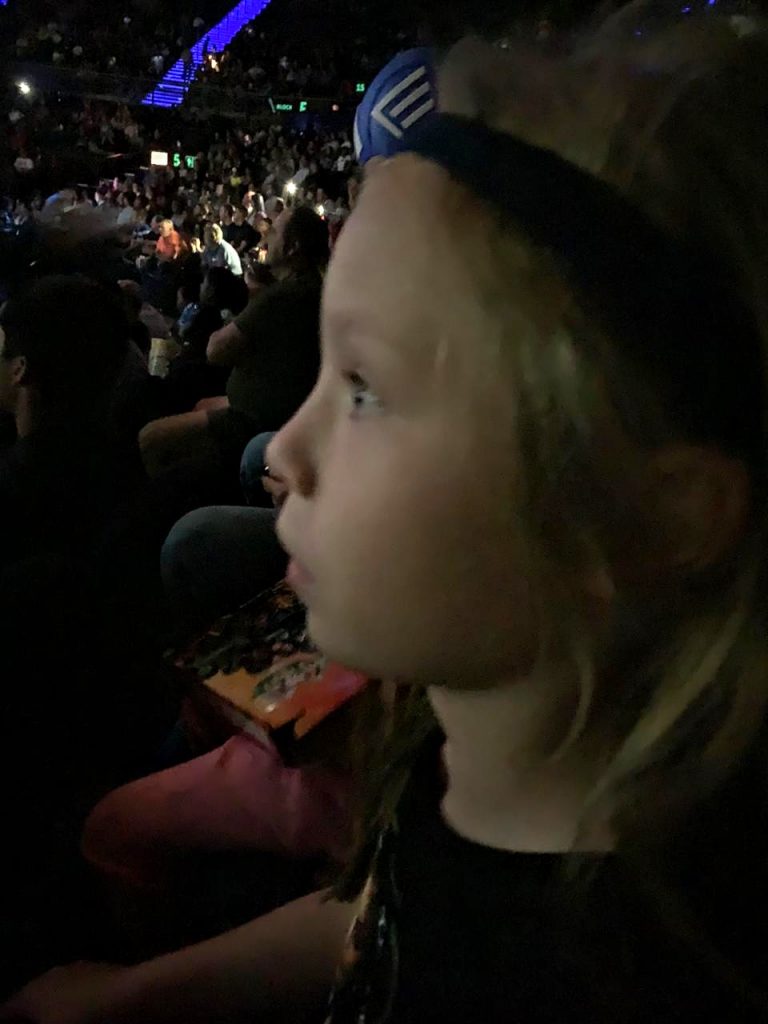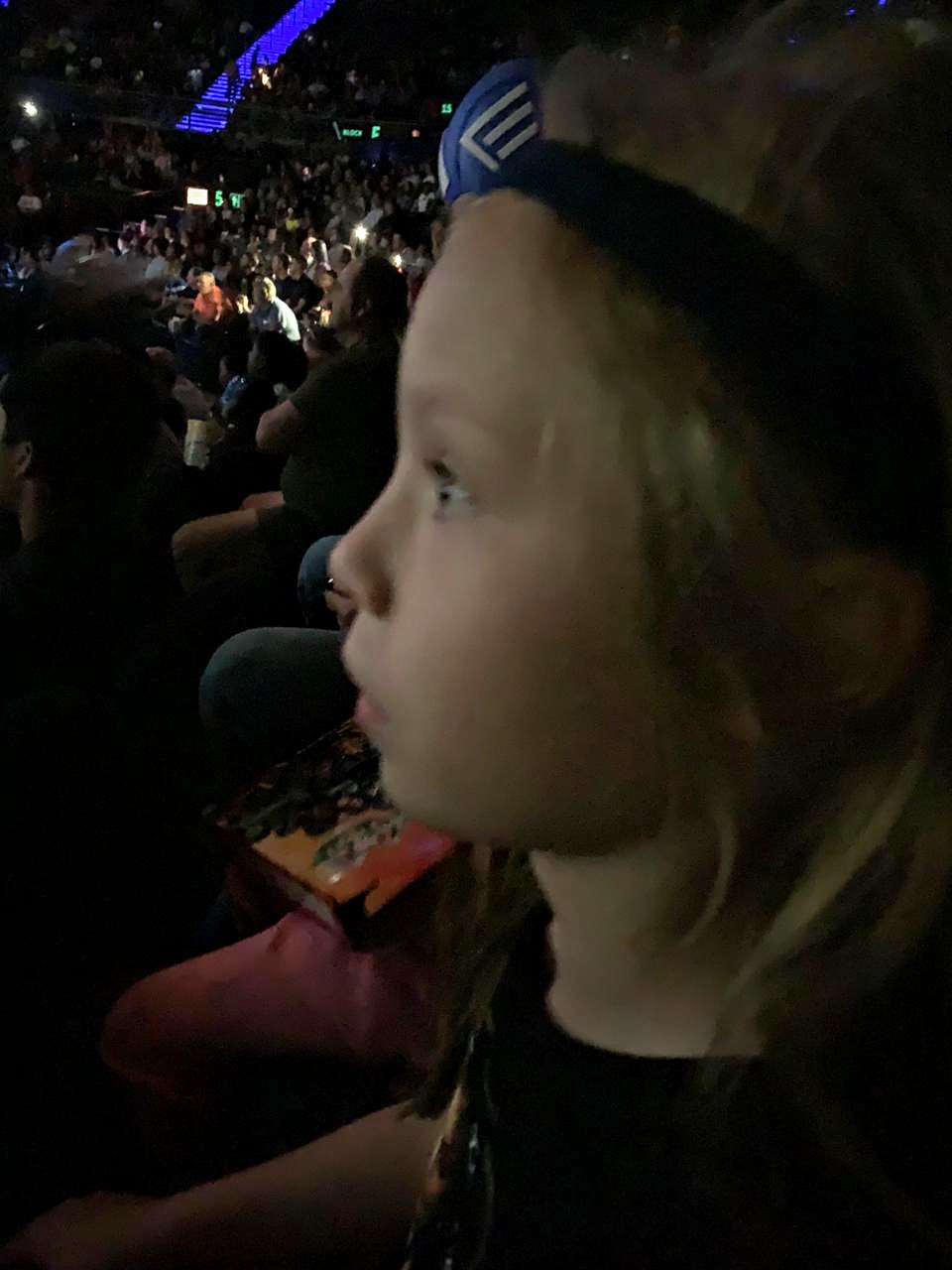 All the Marvel Universe Live characters were really good in their scenes. For me, seeing Miss K's face as Doctor Strange appeared made my day. Holding the live show in the big arena at Sun Square really allows everyone to get the full experience. They keep it busy constantly so you never feel as if you are missing out.
Groots flair at running across the stage is really phenomenal and all the characters with their tricks. I am back to wanting to learn how to do backflips and kick butt.
As massive Guardians of the Galaxy fans, they did not disappoint with the banter between characters. Rocket and Drack kept it hilarious and if you don't leave loving Spidey then there is seriously something wrong with you. He is everyone on that stage upside down. Just not offering kisses to the moms.
Look out for Black Widow on a Bike.
Do the Marvel Universe save the day? Well best you go see for yourself.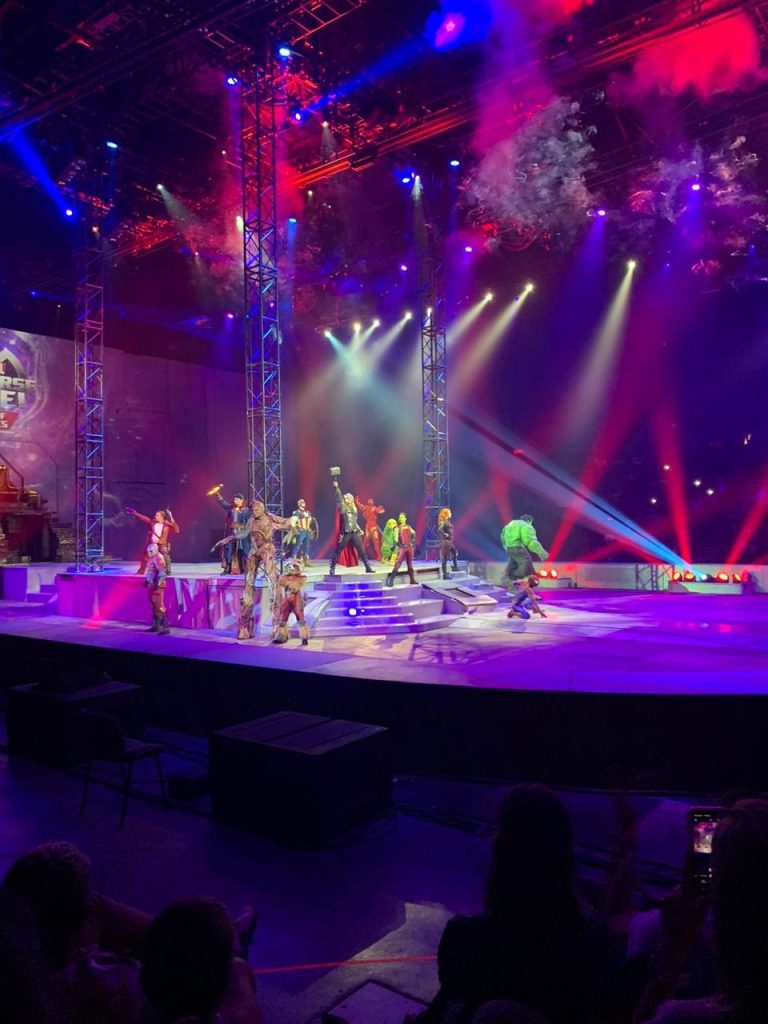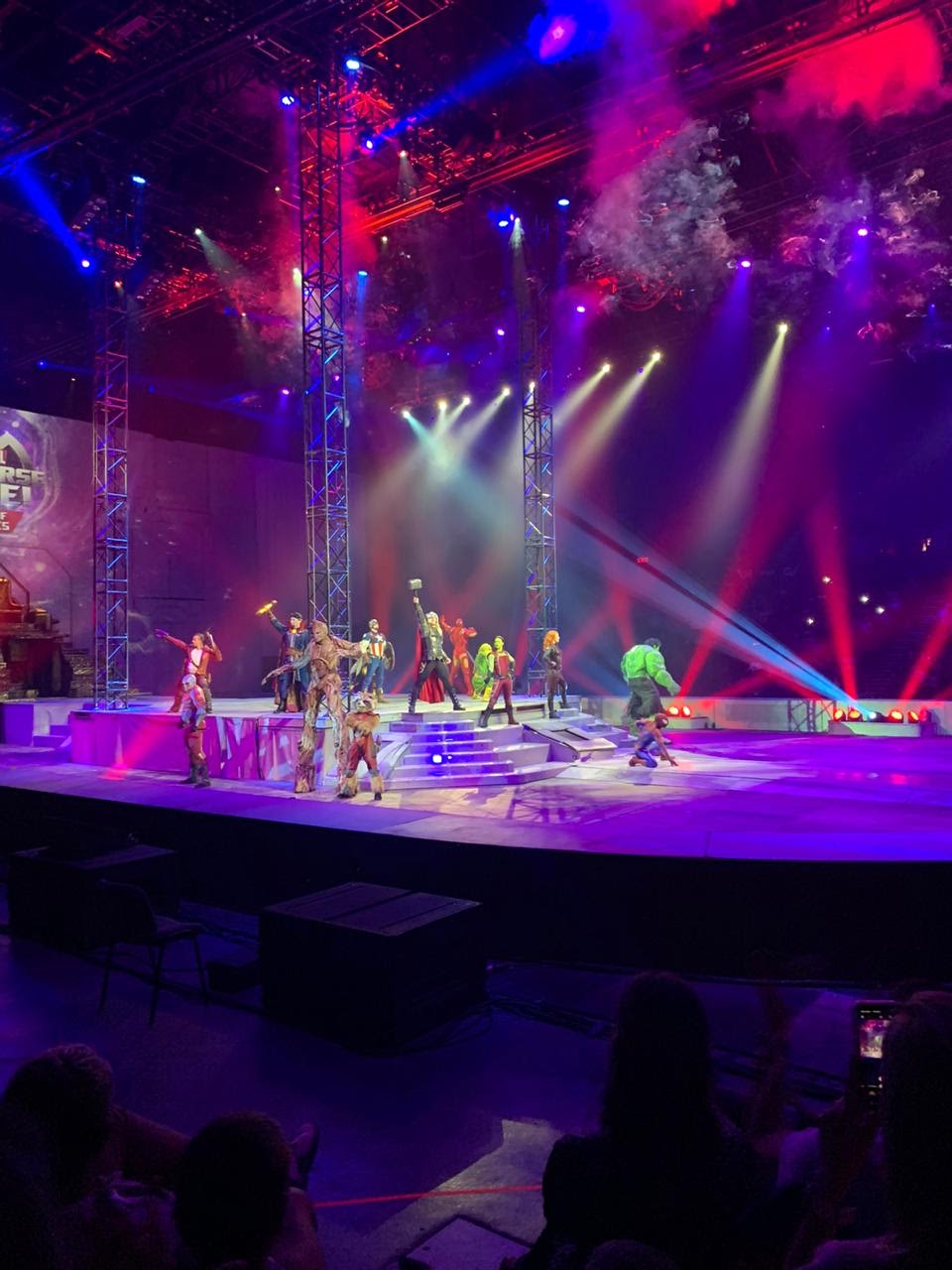 ---
How To See the Marvel Universe Live Show In South Africa:
If you want to know how to purchase your tickets to see the Marvel Universe Live Show in South Africa, below are the details from the official show organisers. All information is available on their website too.
Where is Marvel Universe Live in South Africa, and where to see it!
VENUE: Sun Arena at Time Square, Menlyn Maine, Pretoria
SHOW DATES AND TIMES: Friday, 24 January 2020 to Sunday, 09 Feb 2020
Tuesdays – 5 pm
Wednesdays, Thursdays – 7 pm
Fridays – 8 pm
Saturdays – 11 am, 3 pm, 7 pm
Sundays – 10 am, 2 pm, 6 pm
Sunday, 9 Feb – 10 am, 2 pm
Please note, for dates and times for Marvel Univers Live shows in Cape Town and Durban please see the Computicket website.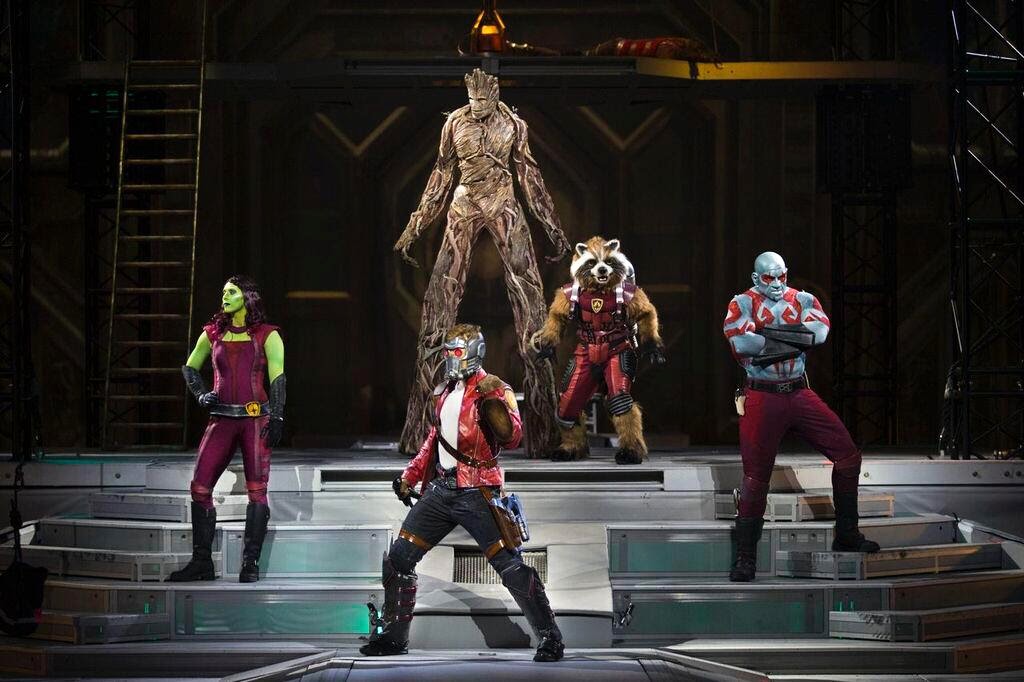 TICKET PRICES:
Midweek: Tuesdays to Thursdays and Sundays, 6 pm: R195, R295, R395, R495 per person inclusive.
Weekend: Fridays, Saturdays, Sundays 10 am and 2 pm: R295, R395, R495, R595 per person inclusive.
Babes in Arms and children under 24 months sitting on a parent's lap require a Babes in Arms ticket: R50.
FAMILY PACKAGES ARE AVAILABLE AT R30 DISCOUNT PER TICKET
Save between R120 to R180 on midweek and weekend family packages available on the top three price categories only valid for purchases of 4 tickets, 5 tickets and 6 tickets
HOW TO MAKE BOOKINGS:
Book via Computicket by calling 0861 915 8000, visit www.computicket.com or visit your nearest Computicket service centre.
eBucks members can use their eBucks, FNB card or a combination of both to purchase the Marvel Universe LIVE! tickets. For more information visit eBucks.com.
GROUP BOOKINGS
15% Discount on groups of 20 and more – midweek performances and Sunday 6pm only.
Monday to Friday: 8am to 5pm only.
To make a group booking only, contact Jill Somers, Tel: 0792181658, or email [email protected]
What are you waiting for? Get your tickets to the Marvel Universe Live show near you now!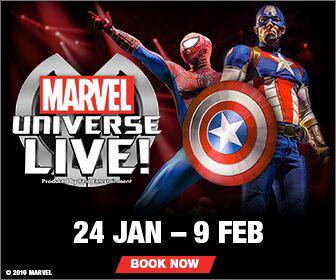 For more details, please visit their website at www.marveluniverselive.com.
And why not join in by tagging them in your pics and follow along with their worldwide tour with their social media profiles at the following links:
Disclaimer: We were gifted tickets to the show, but the review is based on my personal opinion of the show.
---
This post was edited by Blue Media Edit.