Easy quick recipes that are delicious are my go-to. I hope you love this quick and easy breakfast or snack Low GI Pancake recipe as much as we do. The first recipe that we tried as we adapt to the Low GI lifestyle.
Why a Low GI Pancake recipe?
On my journey as a mom, my mantra is finding balance in all things. It appears we have hit our next hurdle. Insulin Resistance. Having found a wonderful Dietician we are now tweaking our lifestyle. I did think we had found a happy moderation but alas sometimes that is not so. I love carbs and all food, maybe not all foods, (Kale) but I endeavor to look at new foods and recipes.
The challenge is where to start when you know you need a change and you are naturally everywhere. I have Adhd and I know diet plays a massive role in health. But where to start.
Who are you gonna call?
Our dietician Chandler Becker did not know what she signed up for when I asked her to come and do a cooking "show" because it is encouraged to get the kids into the kitchen to cook in the quest for healthy, non-fussy eaters.
I find the girls really respond to professionals (and Google) when it comes to hearing things they do not want to hear. Like clean your room and "Sugar is actually bad for you!'
Get the kids making the Low GI Pancakes? Easy? Right?
Remember getting the kids into the kitchen is encouraged as it is fun for them. It is stressful for me. I cannot speak for all the parents and caregivers out there.
I just need recipes that do not require me to buy too many fancy ingredients or ingredients that will end up sitting in the cupboard waiting patiently to expire. Now more so I need Low GI recipes or the knowledge to adapt a recipe to Low GI.
Step into our cooking chaos.
Disclaimer: whipping up these Low GI pancakes takes quicker than the video. Remember kids are involved 🙂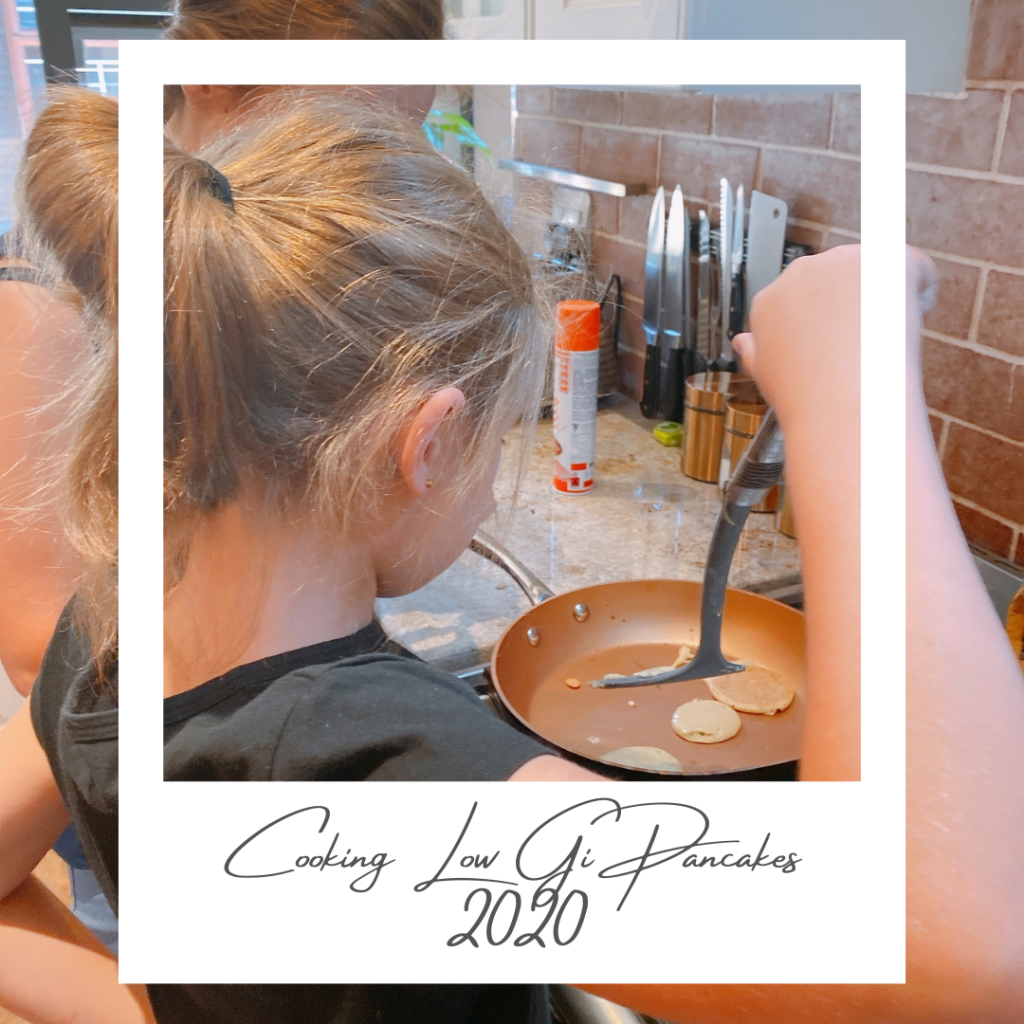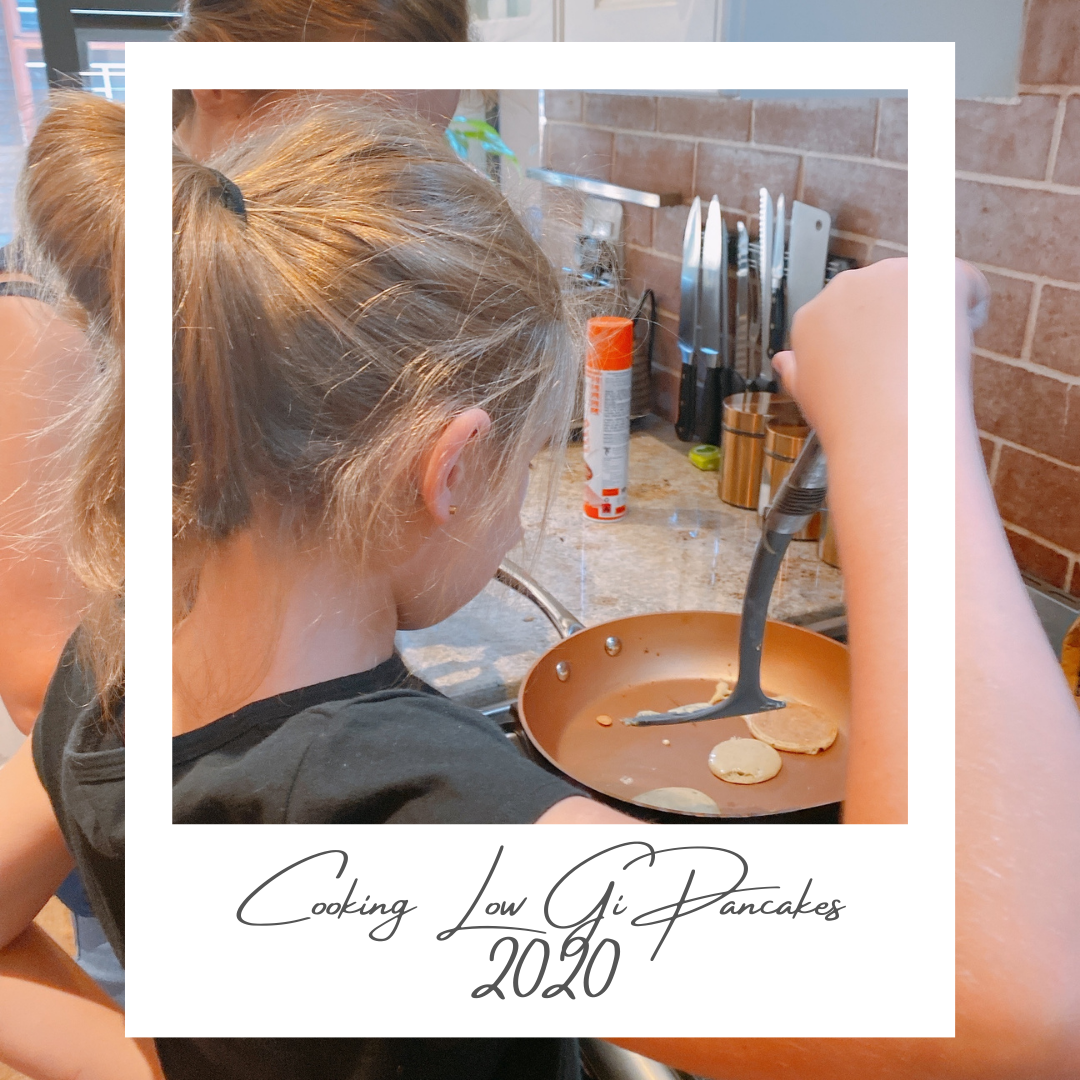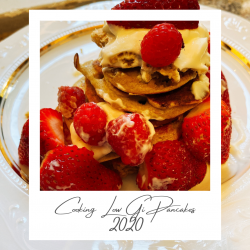 Low GI Pancakes (3 Ingredients)
A delicious healthy alternative to pancakes for the family.
Ingredients
4

Eggs

2

Bananas

1

cup

Oats
Instructions
Peel the bananas

Crack the eggs

Add the oats

and Blitz into the Nutribullet
Video
Notes
Recipe Notes:
You could Zoosh this up with cinnamon but honestly, we just make these as-is.

We fry the pancakes using Spray and cook.

Served with Greek Yoghurt and Berries and everyone is happy.
The Verdict:
The Girls absolutely love these. We have made them a gazillion times since we had our cooking lesson. I can whip these up before school in no time. 
There is no mom guilt as I know the girls have a healthy start to their day and they think this is a treat.
The best part is it falls into our Low GI lifestyle.
Enjoy cooking these and let me know if you and your family like these.
I must add that I have to now keep an eye on they youngest because she believes she can cook these without adult supervision. Oh my word what have I gotten into with this cooking chaos.
Chat soon x