Welcome back to my Explore Education series. It's time to investigate and ask the questions of a parent who is currently putting their children through private school education.
As a reminder of what this series is all about, well with my Grade One year being a bit topsy turvey and a little dramatic I decided to explore what Education meant to me and my family. The format of this series is to ask a set of questions and get the conversation going about what works for you or doesn't. The aim is that perhaps you can help someone or someone can help you to make the best decisions for your child's education journey through their experiences.
Private School Education Experience
Heather and her husband are currently educating their children in South African private school education. I asked Heather to take part in this series as her and her husband have both grown up in South Africa but have both had a different schooling experience themselves. Having both continued studying and meeting at University they then went to live in the UAE for a couple of years.
Heather has brought back this amazing product which I have been using. Check it out – it is there to replace plastic bags. Scroll to the end of the article to see the product.
Personal Perspective Questions:
Tell me a little about your family and the personality of your children.
We are a family of four. My husband William, myself and our two children, Nicholas age 12 and Gabriella age 10. Our kids are both energetic, inquisitive, happy young children, with a hint of bossiness and cheekiness.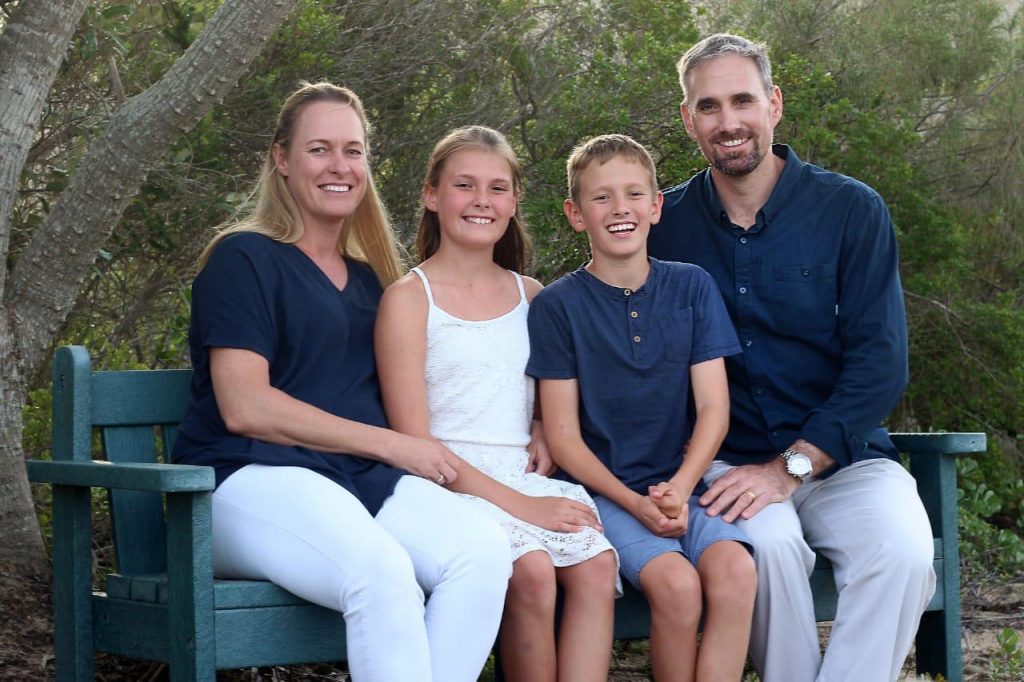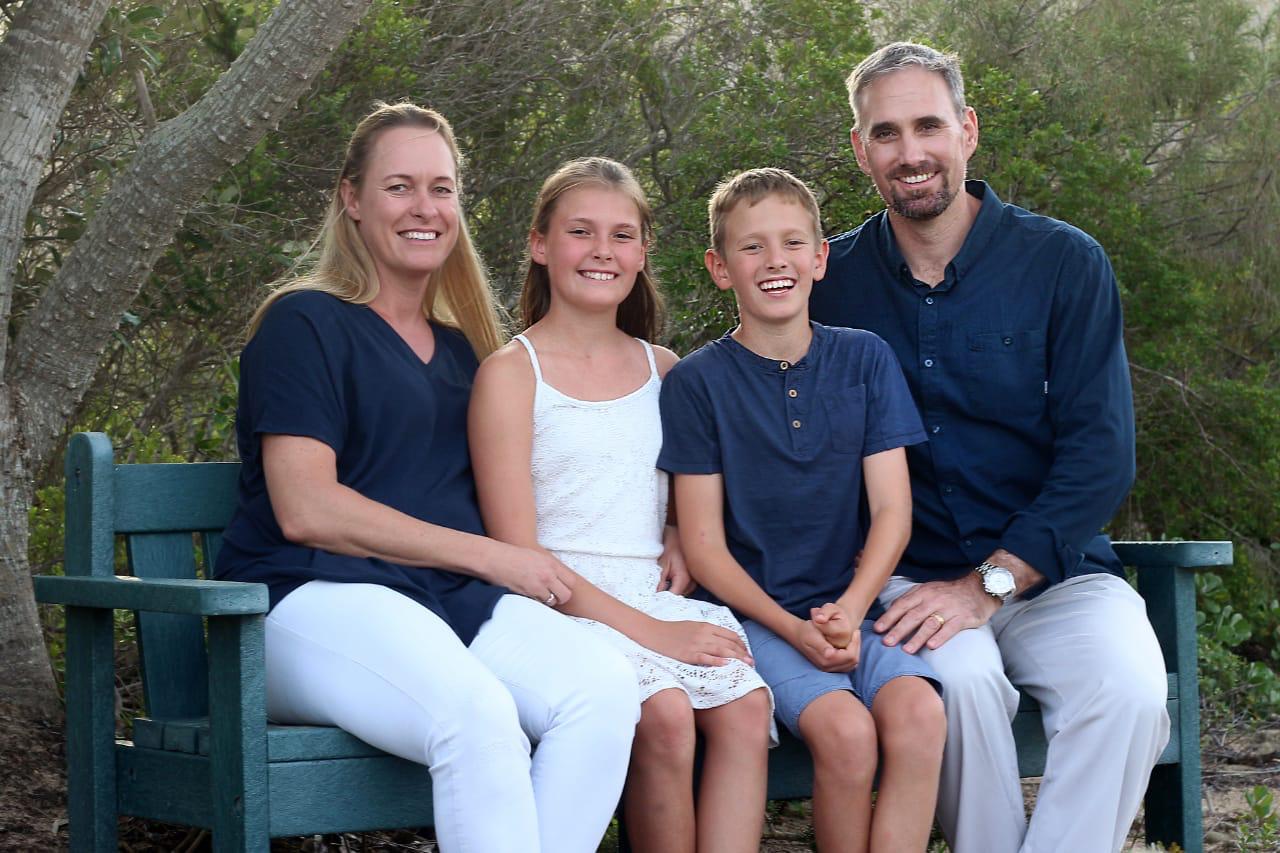 What does Education mean to you and your children?
Education is a key priority in our family. We believe that education plays a key role in the long term future of our children.
What journey in Education have you chosen and why?
Our children have attended school at an International School for eight and seven years respectively. They both started at private school education in Johannesburg in September 2018 upon our return to South Africa. It is important for us that their education journey is all rounded and includes academic, social and emotional and sport. Each component plays a role in the future person our children will become. It is important to us that each element is given the opportunity to grow and develop.
What school year do you follow, i.e. January to December, or September to August?
At the International schools it was September to August. Currently in the Private Schools it is January to December.
How old were your children when they started school and was this right for your children? If not, how old do you believe kids should be when they start school?
They were both three years old when they started at the British International school. At the time I was horrified at the thought. However, they both thrived, our son in particular. I think when children are ready to learn they will, and we were very blessed for the children to start their schooling in such a wonderful environment. There was a strong focus on play and letting children be children, but also an academic focus for those who were able to and wanted to access the curriculum at a young age.
What methods of schooling have you come across – give me your thoughts, pros and or cons?
IB (International Baccalaureate). This curriculum provides for a more project-based, less exam driven approach to learning, which in today's world makes a lot of sense. Children are encouraged to think independently and drive their own learning. However, I do believe that all children learn differently and that some children perform better in the more traditional structured approach to schooling. The career in which a child is looking to go into can also influence whether or not IB is appropriate for them.
Homeschooling. This allows for greater flexibility and for content to be tailored to suit individual interests. It provides opportunities to learn potentially more relevant and less traditional content. I have concerns in terms of how homeschooling is regulated. I definitely feel there needs to be more rigour in terms of monitoring this, otherwise by the time the children reach high school and discrepancies are identified, it may be too late to address them.
Do you believe that every child needs a participation medal?
I believe that all children should be given an opportunity to participate. In the younger years where we are trying to encourage and motivate participation, participation medals can assist with this. However, I also believe that top achievers should be rewarded and recognised. So if the participation medal for everyone means that everybody receives the same reward then no I don't believe in participation medals. If participation medals are given to everyone and top achievers are still recognised separately then I have no problem with participaton medals.
Your family's current schooling experience – Private School
The practical part.
Transport: How do they get to school everyday if they attend school outside the home?
Either myself or my husband drops them off.
What is the size of the school and the size of their class?
St John's Prep (Grade 3 – 7) approximately 380 boys, 25 boys per class.
Roedean Junior School (Grade 0 – 7) approximately 400, 25 girls per class
What facilities do the schools offer?
Roedean:
Sports facilities:
2 swimming pools
Tennis and netball courts
Indoor gymnasium with climbing wall
Four squash courts
Other facilities :
Discovery Zone.
Library
Computer area
Auditorium
Rodean Enrichment and learning multimedia centre
St John's College (these are facilities for the prep and college)
A science centre with nine laboratories for Science, Chemistry, Physics and Biology
Six fully-networked computer centres
Fully-stocked libraries with ICT systems
A Music Centre
A Theatre
Three cricket fields
Four rugby fields
Indoor cricket nets with three bowling and batting lanes plus two bowling machines
Synthetic and grass hockey fields
A heated water polo pool
A swimming pool
High-performance gymnasium
Four tennis courts
Four squash courts
Three basketball courts
Golf facilities, including practice nets, putting green and bunker
Rowing clubhouse
Two fully-equipped auditoriums with a capacity of up to 700 seats
An outdoor campus and wilderness school in Magaliesburg
What is the start and end time of your typical school day?
St John's 07h20 – 13h30 but after school sports often don't end until 17h00
Roedean 07h30 – 14h00 with most after school activities completed by 15h00
Academic Programme:
What curriculum does your child follow?
Both are independent Christian Schools. St John's offer IEB examinations or Cambridge A level examinations, while Roedean offer IEB Exams.
Roedean is an accredited thinking schools and embraces the premise of Growth mindset. Thinking Skills have been an integral part of the curriculum, preparing pupils for the challenges of higher education and life itself. We strive to prepare our girls to lead a 'life of significance' in a world of exponential change.
Does your child do homework after normal school hours? If so, what type of homework do they get and how many hours a week do they spend doing this homework?
Roedean offers ½ hour homework period everyday. Gabi gets English and Maths homework at the beginning of every week which needs to be completed by the beginning of the next week. They have regular assessments. Gabi generally spends 30 minutes a day on homework
Nicholas gets homework from each subject at some point during the week. Generally research based or maths/English. He generally spends 30 minutes per day.
Does the academic programme your child follows use technology? If so, to what extent?
Below is from the St John's website.
Nicholas is required to bring in an iPad starting from the second term in Lower III (Grade 6).
St John's College believes in a holistic approach to education. Key to this is harnessing technology to improve our pupil's academic experience.

The school has state-of-the-art facilities that include interactive whiteboards and an opportunity for the pupils to make use of iPads.

In the College, the school's science centre has nine high-tech laboratories used for Science, Chemistry, Physics and Life Sciences, while several fully-networked computer centres guarantee global standards of learning for all pupils.

St John's remains at the cutting-edge of technological advances in education, ensuring that all our pupils receive world-class teaching and are fully prepared for the digital world upon leaving school.
This is what Roedean have to say on their website:
At Roedean, we have adopted a blended -learning approach. Technology does not replace traditional teaching methods, but simply enhances the student's extended learning experience. We are constantly exploring new methodologies that will enable us to transform and to improve the learning process.
Sporting and cultural activities (in and outside of school).
Do you believe that sport and cultural activities are an important factor in your child's life?
We believe they are essential in our childs life. The life skills (e.g. team work, confidence) that get learnt during the activities are often the skills that they will need later on in life. People don't just have these skills they also need to be learnt.
Does your child participate in sport or cultural activities with their school? Please elaborate.
Yes the both participate in lots of activities. Nicholas plays hockey, rugby, cross country, athletics, soccer and chess while Gabi plays netball, hockey, swimming, and cross country.
Gabi was part of a the school production for three years prior to moving back to SA, she also participated in Dance with the school.
Is there an additional cost involved in this?
Generally the school sports are included, although if they are selected to go any tours etc. there will be an additional cost. If they are part of productions, there will normally be a costume that is needed and this is generally at an additional cost.
Does your child participate in sport or cultural activities outside of their schooling structure? Please elaborate.
Currently Nicholas is only participating in school sport. Gabi participates in ballet and modern dance outside of school.
School culture: What is your child's school culture with regards to:
Discipline – Both schools have a very strict disciplinary code, one which promotes fairness and consistency.
Diversity: Both schools place strong emphasis on diversity and transformation. They have appointed heads of transformation and diversity who work together with the school, parents, children and staff to ensure that differences are celebrated and inclusion is promoted.
What is one thing that you wish could be done better within the structure you have chosen for your child's educational journey?
Honestly I wouldn't want to change anything. Obviously having experience both an International School and now their current private schools there are some things we miss from the old school but also many things we have gained. I guess if I could change one thing I would prefer that my children were able to attend a co-ed school, particularly in their primary school years. Aside from the relationships with others, their own bond grew and I attribute allot of that them experiencing things together at school.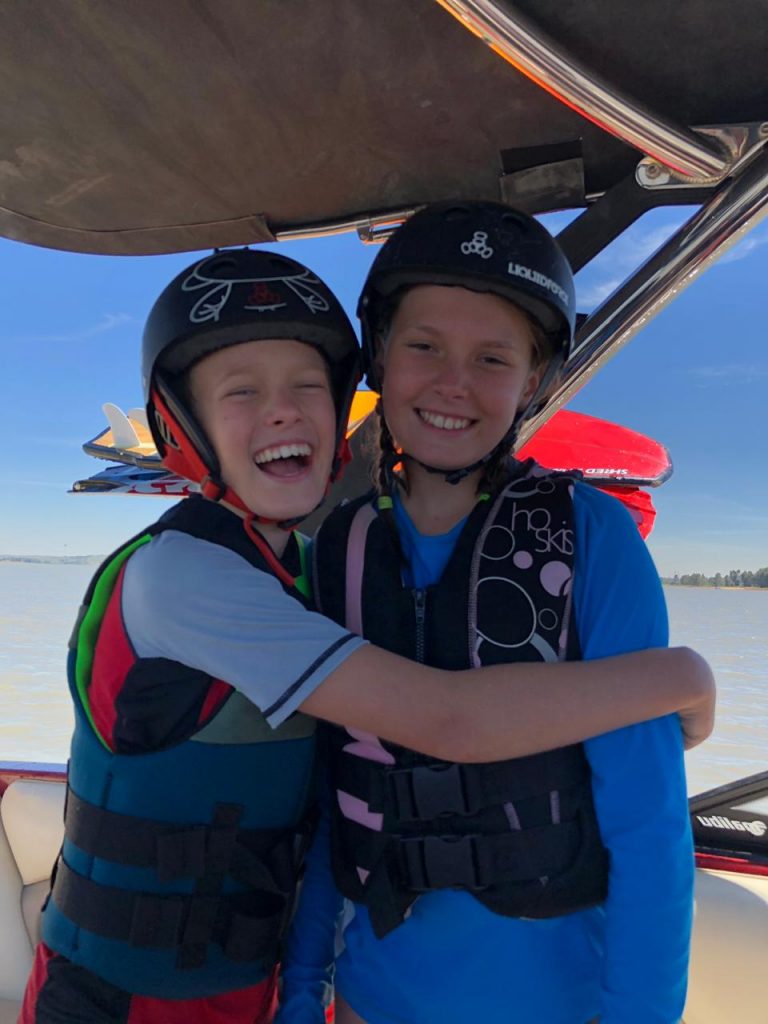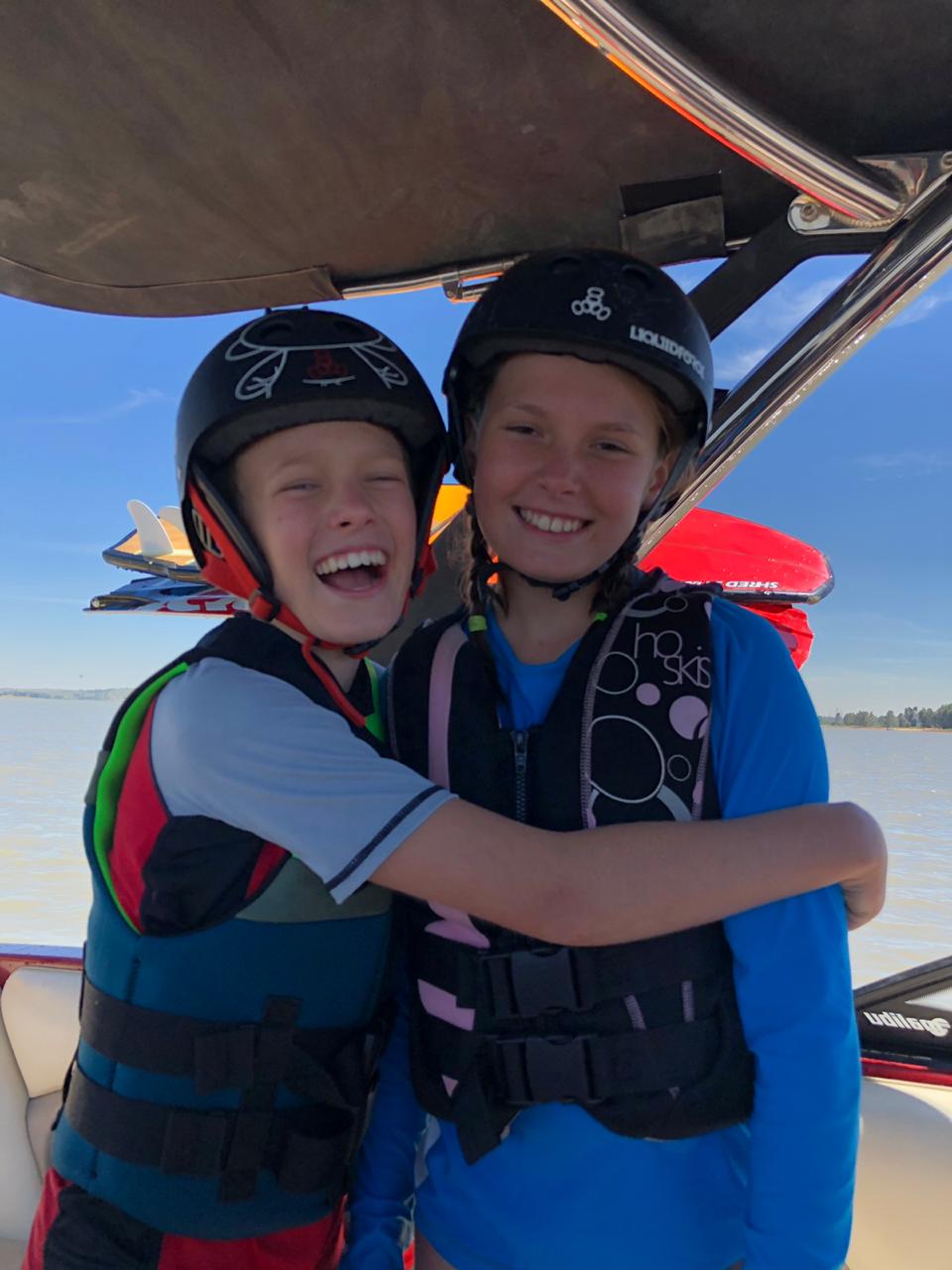 Having experienced a different lifestyle that not many of us will get the opportunity to allow our kids to see the world, a little differently to where we are in our current space. I feel that I do not give my own children the credit to adjusting to a new environment.
Thank you to Heather for taking part in my series and telling us more about your private school education experience. I look forward to our round table discussion at the end of it.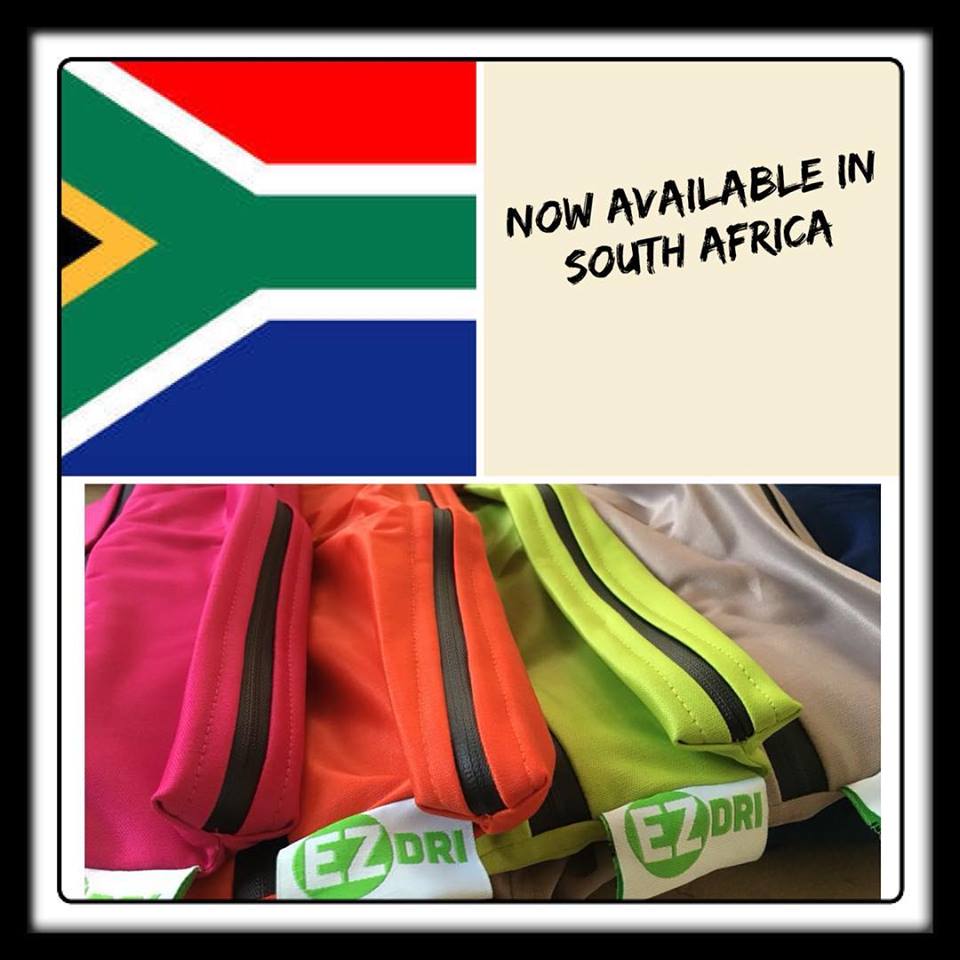 This post was edited by Blue Media Edit.