It's been five years since we first let it go, but did we really? My 8 year old experienced the Frozen craze enough to remember it. And yes, we too had the Frozen themed party. I'm ecstatic that now my 5-year-old can jump on the bandwagon, or should it be the sleigh, because Frozen 2 is here, almost, so let the madness begin!
Whether you love it or hate it, the Frozen phenomena is here to stay with the release of Frozen 2, complete with a brand new catchy soundtrack!
Yes, my family and I all have our favourites … we ourselves like to finish each other's sandwiches too. Tell me, do you say Anna or Arna?
So what's the story with Frozen 2 then?
Much like the first film, which was inspired by Hans Christian Andersen's 1845 fairy tale "The Snow Queen," "Frozen 2" embraces the tenants of fairy tales and stories within mythology that were often written to explain the inexplicable.
The all-new story takes place three years after the conclusion of the first movie: Elsa is queen and Anna is happy to have everyone she loves, Elsa, Kristoff, Olaf and Sven, all under one roof. The bond between sisters is strong and anchors the story. But, according to the filmmakers, there is an underlying current of unrest and angst that ultimately leads to a great adventure, one that will bring clarity to everything we know about these characters.
" 'Frozen 2' is even bigger and more epic than the first," says Buck. "But most importantly, in the end 'Frozen' and 'Frozen 2' work together to form one complete story."
Why was Elsa born with magical powers?
The answer is calling her and threatening her kingdom. Together with Anna, Kristoff, Olaf and Sven, she'll set out on a dangerous but remarkable journey. In "Frozen," Elsa feared her powers were too much for the world. In "Frozen 2," she must hope they are enough.
This time, Anna and Elsa embark on a voyage far from the kingdom of Arendelle. Accompanied by Kristoff, Sven and Olaf, the loyal sisters go in search of answers to the mystery of Elsa's dazzling icy powers.
Escape the summer heat and lose yourself in a mythical land of snow – book now at www.sterkinekor.com.
Run time: 1h40
Frozen 2 opens in South Africa on 1 December 2019 at all Ster-Kinekor release sites. After that it will be released countrywide on 6 December 2019 in 2D, 3D, IMAX and D-BOX.
Check out the trailer for Frozen 2 and tell me you're not excited!?!
Frozen 2 Giveaway Time … because I'm cool like that!
I'm running a Giveaway thanks to the lovely people at Disney Africa. To be in with a chance to win, please follow the instructions below:
What you win:
1 x Frozen 2 Lego Enchanted Treehouse – R870
1 x Frozen 2 Elsa Ice Sleeve* – R600
TOTAL: R1470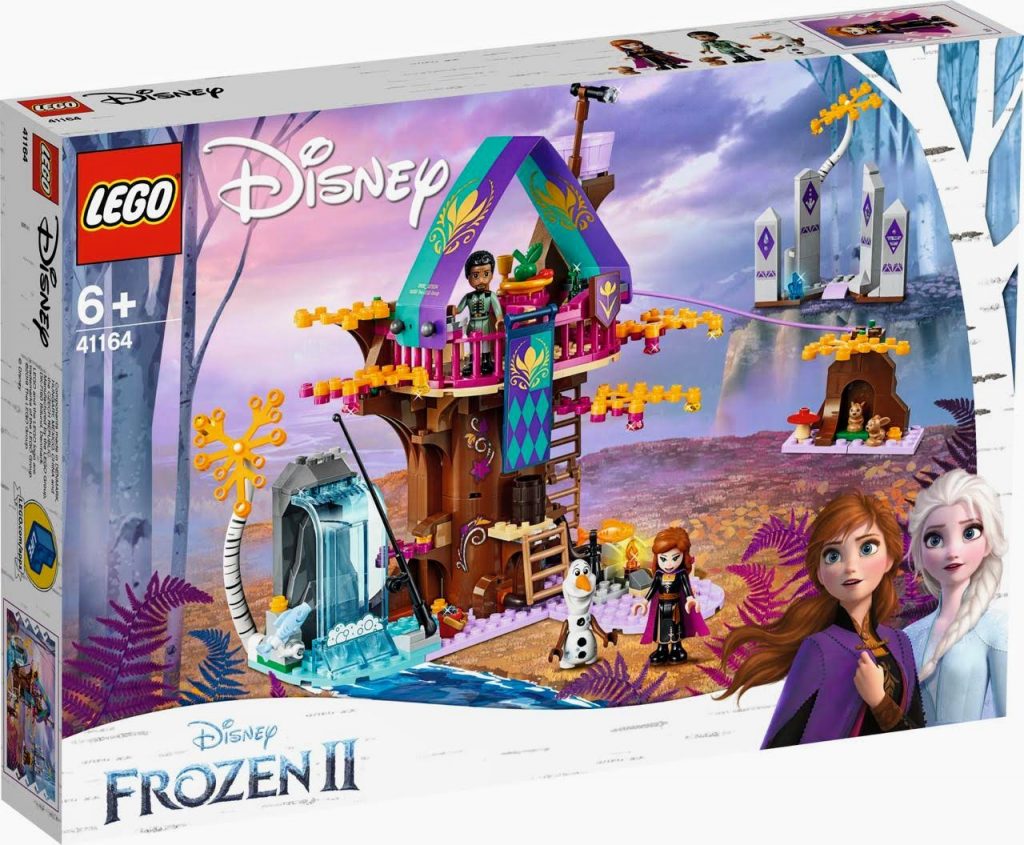 How To Enter:
LOVE the post on my Facebook page – click here.
Comment on the Facebook post telling me which is your favourite Frozen character.
* Please note that the images used in this post contain multiple products. This Giveaway is only for the items listed above.
Terms & Conditions
This competition is only open to South African residents.
This competition closes at midnight on Thursday 28 November.
The winning draw will be done live on Facebook!
The Prize will be posted out by the sponsor – Disney Africa.
Please remember that sharing is caring and it would be very much appreciated if you could share this post far and wide!
This post was edited by Blue Media Edit.