Disney Princess Music Playlist & Press Release Extract
Disney launches a multi-language music video for the Ultimate Princess Celebration anthem Starting Now, featuring 15 fabulous artists from across the globe.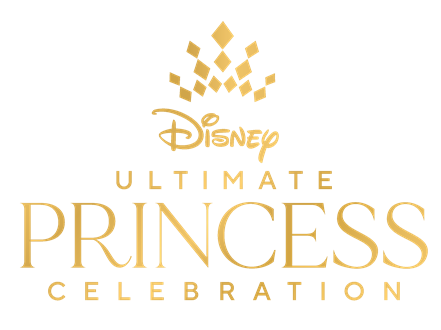 About the new song added to the Disney Princess Music Playlist
The song, inspired by Disney Princesses and Queens and celebrating the heroines who fill our world with courage and kindness, was initially recorded by global superstar and Grammy Award-winning artist Brandy. The song, produced by Grammy Award-nominee Oak Felder and written by Jason Mater, Jordan Powers and Darren Criss, was released on Walt Disney Records on May 21. Artists across the world have also released local versions of Starting Now since then.
Now Disney has brought 15 of those performers together to record a multi-language version with the lyrics in their local languages.
The artists and their languages are as follows: Brandy – English; Leslie Clio – German; Cerise Calixte – French; Noemi – Italian; Nerea Rodríguez – Spanish (Spain); Karol Sevilla – Spanish (Latin America); Agnes Nunes – Portuguese; Mimi Korg – Russian; Alicja Szemplińska – Polish; Krisiya – Bulgarian ; Feli – Romanian; Gioia Parijs – Dutch; Ailee – Korean; Eden Alene – Hebrew and Stefania – Greek.
The video of the new song added to the Disney Princess Music Playlist
The Ultimate Princess Celebration is a year-long event spotlighting the courage and kindness
Disney heroines inspire fans around the world. From Cinderella's generosity and Belle's ingenuity to Mulan's selflessness and Moana's adventurous spirit, Disney EMEA is honouring these strong women through publishing – the Tales of Courage and Kindness Story Collection – music, products, experiences as well as giving back through charitable initiatives across the region.
Families can visit DisneyPrincessStories.co.za to download the 14 inspiring stories from the Tales of Courage and Kindness Story Collection, honouring Disney's iconic Disney Princesses and Queens. The stories, available for free, provide fans with the inspiration to carry out their own small acts of kindness and help to create a kinder world.
Theme: Courage & Kindess with a great Disney Princess Music Playlist
How South Africans can do their part and it comes with a Disney Princess Music Playlist
Here in South Africa, Courage+Kindness will also be this year's theme for the National Council of and for Persons with Disabilities' (NCPD) flagship awareness and fundraising project, Casual Day. Fans are encouraged to order Courage+Kindness merchandise and digital stickers from www.casualday.co.za as well as special-edition Courage+Kindness stickers and wristbands at participating retailers. The proceeds will go to supporting Persons with Disabilities at over 600+ beneficiary NGO's and schools. On Casual Day, this year on 3 September, the public can show their support by dressing up with the Courage+Kindness stickers, wristbands and merchandise, or their very own interpretation of this year's theme.
Disney Princess Music Playlist on your platform of your choice
Fans can listen to their favourite Disney Princess songs now on a curated playlist from Walt Disney Records
Parents are encouraged to get their children to share their own tales of Courage and Kindness, their favourite Disney Princess story and more on social media with #UltimatePrincessCelebration and #CourageandKindness
I look forward to us sharing our stories of Courage and Kindness on my social media platforms as well as following all the wonderful stories being told. I love that my girls are able to resonate with Princess and especially the Princesses that are able to rescue themselves. Don't get me wrong the blonde loves, love so she gets all dreamy eyed when seeing princes.