Follow the story of Michelle Pieterse as she has to relook at her career as a dance teacher and making sure her business survives during the 2020 pandemic.
Pointe Shoes, Prayers & A Pandemic. A story is told of how an artform such as dancing created an escape for South African young dancers. Releasing to the world online for free free online screening on Friday, 26th February at 20h00
How did the dance documentary begin?
It starts with Michelle Pieterse from Michelle Leibrandt School of Dance having to inform her students that their World dance Challenge Finals in Portugal (April 2020) will be canceled. Not only having to deal with the repercussions of the students' disappointment after training for months and preparing for this trip and competition. The financial implications of losing the money paid for the trip.
We all can relate in some way or another how our lives changed dramatically when the World Shut down during the 2020 global pandemic. And as a massive fan of the arts, I am looking forward to the release of this story. And really want my girls to watch it as well. I do like to encourage them to enjoy all things.
How the dance documentary transpired.
The stories I have heard how businesses and lifestyles have been affected by the Pandemic. Jobs being lost, companies forced to close. It was and still isn't very positive for many people. So getting back to the studio to teach meant challenges and obstacles that needed to be overcome. All the while wanting to instill hope and inspire her students.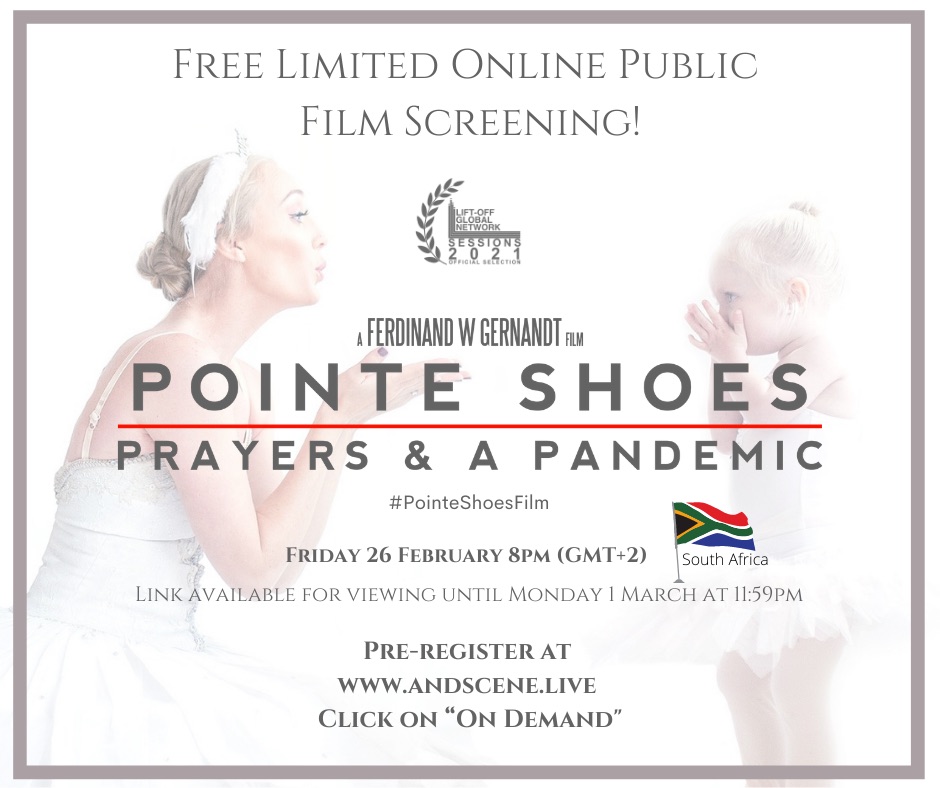 The heart-warming and often gut-wrenching film releases to the general public worldwide for free online screening on Friday, 26th February at 20h00 and will continue to be available for streaming online for a limited viewing period until Monday, 1st March at 23h59.
Booking Details for the free screening of the Dance Documentary
In order to view the film, pre-register online at www.andscene.live via "On Demand"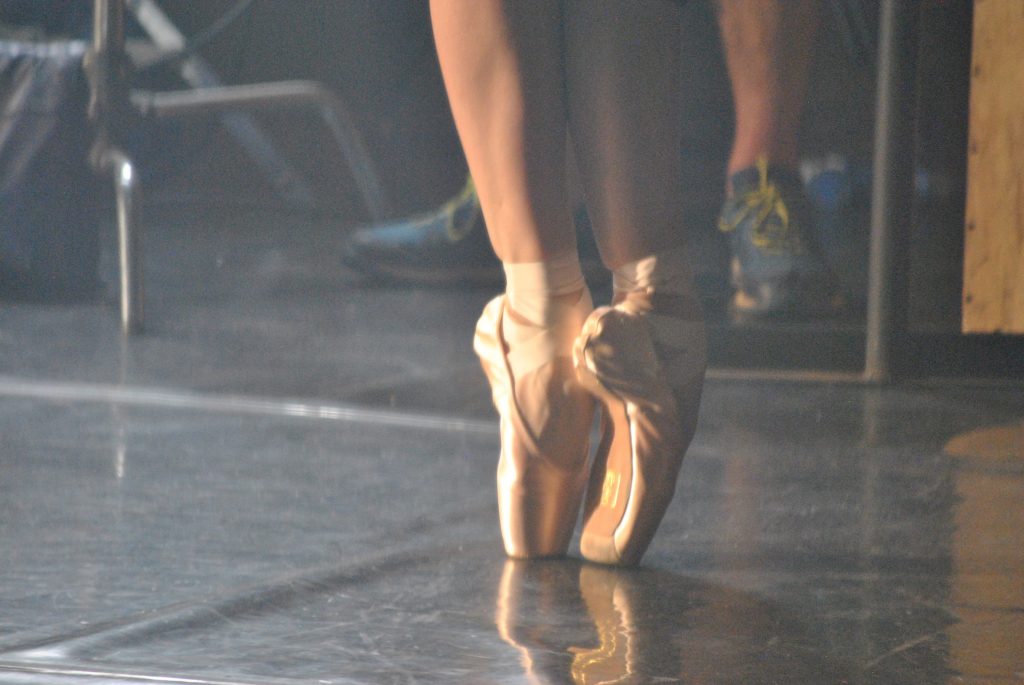 Michelle tells us how the Pandemic affected her and her business
"The affect was immediate. We went from 130 students to 55. Parents were scared of the virus. Out of the 55 that remained, not all of them could afford dancing, but I couldn't turn them away. I had parents phoning me and saying, "my child lives to dance, it's all she wants to do, but I have no income, my business is in debt, I can't afford dancing anymore, what can we do?" So, I said "she must stay, you'll pay again when you can. Let's at least keep our children motivated and positive during this terrible time."
I also didn't want the students to fall behind. I knew I had committed dancers, and wanted them to improve even through the lockdown, we have put in too much hard work to let everything just slip away. They will pay again when they can. I carried on with lessons for all.
I must give a humble mention to the small portion of parents who continued to pay class fees, it really carried the studio.
I had to upgrade the WiFi to a fibre line, get a new laptop, purchase online editing programmes to be able to make long videos for classes. I suddenly had more expenses, but less income."
She continues; "This is when I realised the difference between a career and a true calling. Yes, being a dance teacher is my career, it pays my bills, but it's so much more. Even with very little income. I felt like I was still there for my students, I still had a purpose, I could see them improve even through zoom lessons. We could talk about the lockdown situation and share opinions. By motivating my students, their continuous drive and passion, kept me strong. They were excited to see me every time they logged on to online classes.
Some days were harder than others, juggling a work/life balance. I found out about the sudden passing of my father-in-law while on a zoom class, with toddlers following my every move, I couldn't share my utmost shock and heartache with them, I had to wait.
I wish to develop every single dancer at my studio into the best version of themselves, as a dancer, artist and person."
Says Ferdinand W. Gernandt; "I wanted to produce a project that inspire and facilitate positive change. I wanted to create a supportive environment where the crew and students could be part of a legacy – A message of hope. A motivational beacon of faith. This is what Pointe Shoes, Prayers & A Pandemic is all about…"
Dance Documentary garners attention Internationally
Even prior to release, the film has garnered great attention not only locally but internationally too. The film has already received its first official international festival selection by The Lift-Off Sessions.
The Lift-Off Sessions is a monthly online showcase, dedicated to screening the monthly collection of globally submitted indie shorts and features. With the aim to send each program out to as wide an audience as possible.
How to support dance and the documentary release.
The film is free to view, but there is an option included for the viewer to show their support, should they wish to, of MLSD Studio and future projects (which includes a full-length feature film showcasing their students).
This can be found via the "Buy me a Coffee" link, either at the bottom of the web page, otherwise at https://www.buymeacoffee.com/PointeShoesFilm
All support would be welcomed (although not essential to view the film) by the school to help finance the upcoming project and ensure all their students are able to dance again through the support of the MLSD Dancers Fund for current students who cannot afford class fees due to the financial impact of Covid-19 Pandemic.
Pointe Shoes, Prayers & A Pandemic is predominantly in Afrikaans with English subtitles.
To view the trailer, click here
Pointe Shoes, Prayers & A Pandemic was made with the assistance of the National Film and Video Foundation of South Africa.
Social Media Platforms to follow:
Pointe Shoes, Prayer & A Pandemic
Michelle Leibrandt School of Dance (MLSD Studio)
National Film and Video Foundation
#PointeShoesFilm